Interview With Juliet McKenna
As an Oxford University graduate and author of epic fantasy novels, Juliet E. McKenna knows more than you could ever imagine, and imagines more than you could ever know. As a leading light in the Write Fantastic movement, she is one of the most influential figures in British speculative fiction. And don't be fooled by her scholarly appearance – she's also a badass martial artist who could snap you like a twig if she wanted to. It's a great honour to have her here.
_________
Waiting For The Paternity Test, By Will Jacques
_________
_________
_________
An Interview With Juliet McKenna, article by Jason Whittle
To write epic fantasy, you have to be not just a storyteller, but a builder of worlds. Which way round do you do it? Do you create your characters and decide where they would come from, or develop your world and imagine who might live there?
It's more of a circular process for me, which doesn't actually start with the place or the people.
Each of my books and series has started with a 'what if' question. What if the central character in an epic fantasy story isn't a Square-jawed Hero with a Destiny governing the Fate of Nations*, but a far more ordinary woman living on the fringes of society and legality, making her own way by her wits, who gets caught up in extraordinary events. Someone more like the independent, strong-minded female private eyes you get in crime fiction. That was the start of The Thief's Gamble and my first series that followed. So having decided I wanted to explore that idea, I looked at a typical Fantasyland# where those Square-jawed Heroes live and used my historical knowledge to create one that was still recognisable as an epic fantasy setting while being a good deal more realistic. That process had implications for the people who would live there, specifically what would constitute the fringes of society and legality, so that influenced various aspects of Livak, my heroine.
Then I explored who her friends would be and how they would fit into this world. And what about magic? How did that fit in? Making choices there influenced the world itself as well as the developing plot and the characters, who in turn shaped each other… I find I've followed the same process ever since. What if an absolute ruler, in a society where magic is reviled, finds himself responsible for defending his people when they're attacked with magic – and not by wizards he could negotiate with but howling savages with handfuls of fireballs? That drew me into The Aldabreshin Compass, directed the development of that tropical archipelago society and its inhabitants which all influenced how that story unfolded.
What if the ordinary folk, their sons sent into battle while they're taxed beyond reason for the sake of noble rivalries and warfare, decide they've had enough and it's time to put an end to the bloodshed? That kicked off The Chronicles of the Lescari Revolution, and working out how such an uprising could happen and how far it might succeed – or not – shaped both the characters and the new problems they would encounter as a consequence. * Okay, I exaggerate here, a bit, and of course there are writers who can tell exactly this sort of story extremely well. # Yes, I think every fantasy fan/writer should read Diana Wynne Jones's Tough Guide to Fantasyland. It's wonderful.
_________
The Peasant Dance,  By Pieter Breughel
_________
I know you've expressed some concern about digital media leading to the risk of book piracy. How big a problem is this, when it's already so difficult to make being an author into a viable career?
It's certainly a problem. Within 24 hours of my first ebook being released through Amazon and iTunes, it was also being made available, free, illegally and in total breach of copyright, on at least one torrenting site.
Just this week, a persistent offender was spotted yet again, selling CDs containing literally thousands of pirated ebooks on eBay. That's been dealt with but you can be sure that someone somewhere will still be selling other people's work with absolutely no right to do so. And they're doing it to make money. Even where pirated ebooks are offered for free, those websites profit from advertising. Or they'll be profiting thanks to the malware downloaded with that supposedly free book. TV and music downloads are the main way Trojans and keyloggers are spreading nowadays. How big a problem is it? There's not a one-on-one correlation. You can't say that every download equals a lost sale. But a significant percentage of them do.
Does that matter? Yes. Publishing margins are under appalling pressure nowadays, certainly here in the UK, where a decade of unrelated, short-sighted publishing and retailing decisions have given us the permanent deep discounting of a limited selection of titles that skews sales and has plundered the profits the industry was making from bestsellers which used to support the midlist. That's got nothing to do with ebooks but when it's so much harder for a writer to establish or maintain a readership now, if ebook piracy takes away a chunk of their sales, that can be enough for them to end up below the red line which the publisher's accountants draw at the end of the year. No more contracts are offered. No more books from those writers. If you as a reader loved their work, tough. Is that the whole story?
Who knows? We could see a complete catastrophe, especially if high street bookshops really do go broke since they cannot compete with online sellers. Publishers won't be able to afford to support and promote new writers so they'll concentrate on their backlists and established stars and everyone will be left struggling to pick out the good new talent from the flood of dross put out by everyone who can drive some ebook formatting software. Being able to make a living from writing will become a likely as winning the lottery and readers will see an ever-decreasing selection of lowest-common-denominator books on offer. On the other hand, we could see great things happening as ebooks revitalize the whole industry. Backlists that have been out of print for years can be made available again, generating income for their writers.
The short story, the novella, the novelette, all those format that just aren't commercially viable in hardcopy could see a resurgence, offering viable routes to market and proving grounds for new writers. As long as people who love reading realise that paying for ebooks means rewarding the people whose work gives them the stories which give them such pleasure. That's the authors and the publishers who supply the editorial advice, the design and layout skills and everything else that goes into turning a manuscript into a finished book. As long as publishers realise that they must make buying a legitimate, high-quality ebook as easy as picking one off the shelf in your local bookstore, whatever the particular technology the customer wants to use to read it. Which way will it go? To either extreme or somewhere in the middle? I honestly have no idea.
_________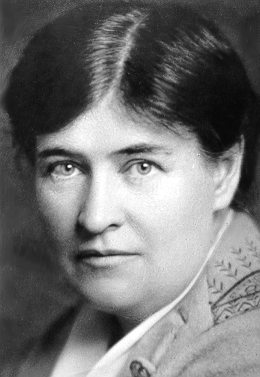 Here's a picture from the "Dead Writer's Almanac."  It's a hard way to get published, but it works.
Here are four of my favorite authors of all time. Can you name them?
(H.P. Lovecraft, Robert Bloch, Robert E. Howard, Manley Wade Wellman)
_________
Being in a writer's group must make things easier, and the Write Fantastic is one of the foremost examples of that. What exactly do you do, and what are the benefits of being involved in such a group?
When you say "writers' group", some people will think of a creative writing circle where people offer critique on other members' work and benefit from getting fresh eyes on their own writing in return. We're something completely different; The Write Fantastic is an authors' initiative to promote the Fantasy genre, and by extension, the full breadth and depth of speculative fiction. There's so much wonderful reading out there. While we're very lucky in the genre, as readers and writers, to have conventions from local day events to the big national weekend conventions, we know full well there are fantasy fans out there who don't ever go to such events. Then there are the people who used to read fantasy but have drifted away over the years for whatever reason and just don't know how much good stuff is now on offer.
 Then there are the people who've never actually really read it, maybe they had a bad experience with The Lord of the Rings as a kid. So what we do in The Write Fantastic is go to bookshops, libraries and literary festivals to explain the genre's appeal and flag up new and exciting things to read and along the way, we talk about creative writing and the realities of life and an author, and oh, pretty much anything else that occurs to us. It's great fun.
What do we get out of it? Added exposure for our books and our writerly selves, obviously. That's all part of the publicity game these days. That said, people respond far better to a group of writers talking about the genre in general terms than they do to one solitary author desperately trying to flog their own books. Solo gigs are hard work and not nearly as much fun. They're also more risky for the venue, in case the solo writer goes down with flu or gets stuck in traffic.
So that's the promotional side. We also get the benefit of mutual support, encouragement, shared experiences and advice. That's tremendously valuable, since being a writer is famously a solitary occupation, even in these days of the Net.
_________
Oh my God! Let's kill him, right now!
__________
I've noticed that Mark Chadbourn is no longer part of the Write Fantastic. Is there a story behind that?
There is indeed a story and it's good news. Mark's increasingly successful as a BBC screenwriter as well as busier than ever with his novels here and in the US. But there are only so many hours in the week and so many weekends in the year.
We had a run of dates where he simply couldn't commit to TWF events and that doesn't look likely to change any time soon. So he suggested it was better for him to step back from the active roster rather than have to keep on saying, 'sorry, I just can't make that'. The same is true for Stan Nicholls, as the Orcs books have become such a stellar success worldwide, with 1,250,000 copies sold as of the end of 2010. Yes, really!
Now there are audio books and graphic novels and the new series following on from that first trilogy, not to mention his role promoting the fantasy genre through the David Gemmell Legend Awards, so Stan's fully occupied. We're all still good friends and both Mark and Stan have an open invitation to come along to any TWF gig. Stan will be at TWF's May Event and if the diary gremlins don't get him again, Mark's hoping to make it. Fingers crossed, but no guarantees…
_________
Serial killer Nathaniel White used this house and the surrounding property as a dumping ground for his five victims in the early 1990's.
 Mark….Mark….
_________
You're a regular attendee of the literary conventions, and now the Write Fantastic is staging one of its own. When and where is it, and what can we expect?
We celebrated TWF's fifth anniversary last year with a day of panel discussions with guests and friends. It was such a success we're doing the same again, on 28th May 2011, at St Hilda's College, Oxford, in the Jacqueline Du Pré Building.
We'll be joined by Pat Cadigan, Anne Gay, Jon Courtenay Grimwood, Mary Hoffman, Ben Jeapes, Stan Nicholls as I've already mentioned, Mike Shevdon and Ian Watson. Coffee and registration at 10 am and then we're going to explore the following questions; SF&F Awards: A Good Guide to Good Reading?; The Short Story: Trial Run, Test Piece or Something Else Entirely?; The Rise of the Paranormal in Fantasy (no, not Twilight), and finally, The Seven Ages of Mankind: How many do we see in SF&F? There'll be two panels in the morning, two in the afternoon, with a selection of readings in the lunch break and that'll also be a chance for everyone to chat and mingle. The day will wrap up between 4 and 5 pm. Advance tickets are £15/£12 for concessions, £18/£15 on the door and there's information on travel and local amenities etc on our website.
_________
We all know who this is… Can you match these images to their creator?
(Cthulhu –  H. P. Lovecraft, Conan – Robert E. Howard, Silver John – Manley Wade Wellman, the Psycho House – Robert Bloch)
_________
The most abiding memory I have of any convention, was your aikido demonstration at last year's BristolCon. How did your interest in martial arts come about, and was terrorising Joe Abercrombie as much fun as it looked?
I wasn't terrorising Joe! That was John Meaney with his scary karate.
I was merely showing how Joe could be forced to his knees through the precise control provided by aikido techniques… and Joe was a tremendously good sport to volunteer for all that. Actually, the best bit for me was showing Joe a particular exercise called The Unbendable Arm which demonstrates one of the core principles of aikido, specifically the way an understanding of body mechanics can be far more effective than pure strength. Seeing his eyes light up when he realised what he'd just done was great. That and someone saying 'but he'd be safe at the other end of a sword' and me showing how no, actually, that's not necessarily the case… I took up aikido in Oxford in 1983, as an undergraduate.
I wanted to do a martial art for self-defence since there were various unpleasant characters prowling Oxford's streets at the time, especially around a women's college. So I talked the judo women but they were quite scary and also very focused on formal competition which wasn't really what I wanted. I talked to the karate folk and they were mostly as mad as a box of frogs, not in a bad way but sporting rather more cuts and bruises than I fancied.
Then I realised quite a few people in the SF society which I'd already joined did aikido and I went along to watch a practise. I was very taken with the underlying principle of not meeting force with force but instead using movement, balance and control to turn an attacker's force back against them.
I liked the way that all grades and ages practised together, men and women equal on the mat, in a co-operative fashion. I particularly liked the idea of being able to throw a fully grown man fifteen feet should I need to, as well as being able to force a submission from someone a foot taller than me without doing any physical damage that could see me prosecuted for assault. It's also a good way of keeping fit since it's all-round exercise. Over the years I've made some lifelong friends, met fascinating people, and most of all, it's how my husband Steve and I first met.
_________
"The Man Who Didn't Have A Ticket"
_________
Aside from this year's conventions, what's your next project?
I'm working on a new trilogy; The Hadrumal Crisis, which has arisen from another of those 'what if?' questions. So far in all my books, set in this same world, it's accepted that wizards don't get involved in warfare. So… what if… they do? What if the Archmage gets backed into a corner? So I'm looking at the ways in which that might happen, for the right set of circumstances to come together and the people who would be involved. Then I have to work out how that will affect everything else in the world of Einarinn that's already been established and is out there in print, so I can't fudge the details to suit myself.
Don't forget the Aldabreshi abominate magic on pain of death within their own territories. That brings me to examining the wider implications of powerful magic, specifically, what sorts of checks and balances stop wizards from ruling fantasy worlds. What happens if those checks and balances break down?
The days are long gone when a write could get away with Archmages holding back because they're simply decent, honourable chaps… and besides, a lot of my wizards aren't chaps but women. And anyway, how does magic work, exactly? I've already written the first book, Dangerous Waters, and that comes out in August, so I'm working on the second one at the moment. I've also got a couple of short stories on the go and a new fantasy series idea and some other things going on.
_________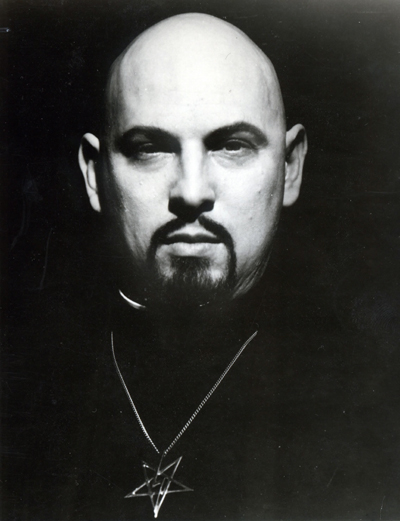 Speaking of archmages, do you know who these guys are?
(Alastair Crowley – The Son Of The Beast, Anton LeVay – Founder of the Church Of Satan, Gearald Gardener – Founder of modern Wicca, The "Reverend" Montague Summers)
_________
Juliet, thank you so much for joining us. Do you have a final message for our readers? 
Writers are nothing without readers, and not just in the purely business sense.
We tell our stories to entertain and knowing that we're doing that makes all the hard work worthwhile. So support your favourite authors; by buying their books, whether as pixels or pages, by reading their interviews or going to their library gigs and other such events, by telling your friends if you think a particular book will be to their taste. By taking a few moments to find their website and dash off a quick email letting them know you're appreciating what they're doing. Believe me, one of those two line emails first thing on a Monday morning makes the whole writing week nice and shiny. Then we'll work all the harder to give you more and better books.
_________
A Sure Sign Of Decomposition, By Will Jacques
_________