Horror Story Archives III
November, 2011
How to Scare Children, by Shaun Hammel
It's been so quiet since grandma left, so quiet now you can hear the house talk, in the prattling of pipes and somber groans of wood, the unnerving incoherence of a drugged and mumbling schizophrenic. The loss, the abandonment, is palpable. The leaves outside are sick-yellow, charred red, sifting through the soft sunlight of late October. But it's also a kind of relief as well. Like the calm and mysterious aftermath of a murder scene, after all the bodies have been removed.
Grandma's rocking chair, with its precarious lean to the left, sits in unmoving bereavement on the front porch, or maybe rocks ever so slightly in the breeze. It's a chill gray day; cool but not cold, with little cyclones of dead leaves skittering across the yard under the fat, moss-trunked oaks. These oaks have been here long before the house itself, back before the two great wars, saplings from the turn of the 20th century. They all lean towards the house, which is built on the side of a ridge, and year by year grow heavier with time, aching with a century's growth, perhaps only one bigger storm away from crashing down. But it's an empty house now.
They had to take grandma away because she'd lost her mind finally, her blood choking through a decaying brain, a dementia like a flickering dying bulb. She kept falling too, and no one could stop her from walking down the steps to the basement, where she thought some strange woman had moved in. She was convinced. She said this woman was the devil's whore, but was sometimes nice and came upstairs to have coffee and chat. But at the drop of a hat, the coarse-skinned woman would turn on her, shout obscenities, then laugh, threaten her with kitchen knives, long razors, and shards of broken Tiffany glass. When asked what the woman's name was, she could not remember, grew angry at anyone who questioned her veracity. But she was covered in bruises, shallow slow-healing cuts on many places on her body, all self-inflicted, according to her doctor, either from accident, or delusional violence. When your mind goes, the first available victim for revenge is the body.
*
Looks like the rain will hold off for this final October evening. Dusk is approaching and already a costumed cluster of various sized children are meandering from one house to another. Our porch light is on. Old habits, the smallest one is hard to contain, dressed as some blood-lusting fairy-like being (no doubt some accidently morbid homespun creation). She keeps whirl winding off towards the street, or suddenly stops and bends over to examine some anonymous and now exposed insect or floral specimen. The way she abruptly just stomps on ants is hardly menacing, quite cute in fact. An older one, holding a wild-bristled broom and wearing a deformed black witches hat, shouts her name fiercely each time, and this seems to reel her in a bit, yet within minutes she's wandering off again, crushing the dead leaves with cruel and innocent curiosity, or eyeing grandma's rocker, or past that, something in the window perhaps. At us, If she could but see. Two or three times she looks over, the young are so perceptive, sad that she will lose it all in a year or two, that special awareness.
So many things still remain, but it's only been a few weeks since grandma left us. Most of the furniture is here still. The dog piss sofa, the television set, the white ceramic cat with the coal eyes, which you had begun to think alive, and feared it would scratch you to death in your sleep. Eat your blind eye.  That owl-shaped clock is still ticking away, slacking off long seconds, drunk on your sudden disappearance. It's not really owl-shaped, not sure why I thought of it that way. It's pretty plain actually, 1950s era, manual, wind-up. It's all as if we were expecting you back.
*
The young witch is calling the little girl's name, pitched with fear, incipient hysteria. Apparently the little girl has run off. For a brief moment the sky was streaks of black and orange light, Halloween colors, a false break in the gloom before night fell. Now it's night and the streetlights form amphitheaters of dull orange-green in the trees behind the houses. Our yard's trees are filled with moon glow leaves, flickering sliver.  Somnolent crickets chirp a post-summer lament, a lassitude of notes, melancholy memory crumbling, dissolving into sedate eternity. She's becoming more and more frantic, looking behind every shrub or fat oak trunk, in the narrow corners between houses, in the piles of brown leaves. Why just minutes ago she was just over there… The young witch is crying, swirling in chaotic spirals, as if she were no longer in control of her own motion and now possessed by some dervish presence. The neighbors have come out on their porches, watch with bleak half-concern, feeling the tug of televisions perhaps, or dinner growing cold. It's Halloween you know and people have been known to cut loose. She screams the name of the child once more, and then disappears down the hill, looking elsewhere. The door to our house is cracked open, if she had only been more attentive. Perhaps the child wandered in after all.
*
Ah, here she is. Down in the basement, sitting calmly in the old schoolhouse chair, the desktop still covered in scales of yellow paint. Playing a little cruel Halloween game of hide and seek from her older sister. Her left hand has a long sharpened pencil poised over what looks like a crumpled sheet of workbook paper. She hasn't moved from that position in what seems years, doll-like, waiting for some playful child to come and move her limbs with imaginative purpose. Like we all feel like sometimes, puppets with absconded masters, gathering mold and dust, all grandmas gone now in the echo of centuries down an endless corridor of faceless timeless photographs. Family to no one.
I should say they'll find her eventually. I certainly hope so. I'm just playing with you, you know. This really is just a doll, a little raggedy ann number from the 1930s, one of our grandma's toys she'd keep all these years. In the end, before they took her from us, she was once again that little girl, only this time haunted with rage and satanic visions, fear of great gaps opening up with no notice, playing violently with her dolls. Tearing them into shreds, ripping their limbs off with red-eyed tears one minute, sadistic laughter the next, that's the grandma we miss.
In the dim yellow light of the basement (the source coming from a single overhead bulb somewhere deep in the cold clutter, the detritus of our shattered family) that crumpled piece of paper looks more like the stained cloth face of the doll has come clean from the head, a flimsy mask to scare your little sister with. Didn't she die in her sleep and you grew up thinking it was your fault somehow? Did she come back, in your senile awareness of the supernatural, and laugh at your disease, at nature's cruel revenge? Of course it was just us– we can be little devils you know. This empty house of decaying memories, and left-behind photographs of dead time: your brain, our home.
*
We hear the creaking of footsteps above, in the middle floor of the house, the one that opens out onto the porch and out to the driveway, see the flashing blue lights coming through a small grime-covered window way off in the jaundiced distance. My eyes are ticking like an owl clock.
Maybe grandma's come back…
October, 2011
The Warwitch Hare, by Will Jacques
Once, long ago, there lived in the rocky village of Warwitch a young man called Hare. Hare was the seventh son of a very poor farmer and his family suffered much from want. One day, after his father died, his mother came to him and she was crying. "Hare," she said. "You are a man now and your beard is coming in. We have no land for you, for it is all gone to your brothers. There is nothing for you here but hunger and poverty. You must leave and make your way into the wide world."
Hare was much distressed at this and went to see his friend, who was the village smith and a cunning man.
"I am sorry to see you go," said the smith. "For you are much beloved by me and the wide world is a dangerous and lonely place. Three gifts I have for you and I can do nothing more."
For his first gift, the smith gave Hare a warm blue cloak; woven thick and close, for the road was cold, with rain and night.
For his second gift, the smith gave Hare a long knife; heavy and pointed for stabbing, for the road was dangerous and fraught with peril.
For his third gift, the smith gave Hare a sturdy oaken staff; capped with thick iron, for the road was long and the terrain treacherous.
Hare was much relieved, for he felt himself able now to face what troubles would surely come his way. He thanked the smith and started off along the winding purple road that led away into the wide world.
Long He walked, till he came to a mountainous land. Steep with cliffs and beset with icy winds. Hare trusted to his cloak to shelter him through the icy passes. At once, a frost giant lumbered out to block his way.
"Hold Pilgrim," said he. "You need not that blue cloak. Come shelter within my icy hall. There you will sleep more deeply than you have ever slept before."
"Thank you, but no," said Hare. "I must walk to keep warm."
The giant blew his freezing breath. "Sleep," he sang, "dream of comforting warmth."
Hare walked on. Soon, the giant tired of being nice. He raged and stormed with all his frigid wrath, but Hare walked on. At length, the giant tired and grew still. Hare found a great wealth of the mountain's treasure, gold and silver. He took it to himself, with much toil, and his cloak sheltered him until he passed from the mountains, and continued down the purple road into the wide world.
Long he walked, until he came to a hilly land, thick with fog and damp with cold. At once, a hungry robber-wolf blocked his path.
"I see you are lost," snarled the robber-wolf, "for this is a far and desolate land. Only the lost would venture here. Free yourself of your burden and I will show you how to get an easy meal."
"I am not lost," said Hare, "only travelling, through this hilly land into the wide world."
"I am a killer," said the robber-wolf." I am frightening to all who behold me. Quake, for you must know that I am the most dangerous of fellows and I have many more like me waiting to take their vengeance. I see you have gold and silver, give it to me and I will let you pass."
With this, the robber-wolf bared his long, yellow fangs and leaned toward Hare with a horrible grimace.
"You certainly are a frightening fellow," said Hare, "I will give you my silver."
At this, the robber-wolf leaned closer, with an even more horrible grimace.
"You certainly are a frightening fellow," said Hare. "I will give you my gold."
At this, the robber-wolf leaned closer, with an even more horrible grimace.
"You certainly are a frightening fellow," said Hare. "I will give you my steel."
With that, he drove his long knife into the robber-wolf's breast. Then he used his long knife to skin the robber-wolf and make a fine set of boots from his hide. He put on his boots, and then set out on the purple road to make his way further into the wide world.
Long he walked, until he came to a wide land, warm and rich with pastures. At once a learned priest blocked his path.
He carried a crooked staff, flimsy and unreliable. "Hold my son," said the learned priest. "Harken unto me and I will relieve you of your entire earthly burden. We are a Godly country here and all must tithe to the Unseen One, Who Lives in the Sky.
'Since you are a stranger, you get to donate all you have."
Hare paused, "If The Unseen One Who Lives in the Sky is unseen, what does he need with money?"
The learned priest looked unhappy. "He uses it to build temples for His worship and glory."
Hare paused, "You cannot see the sky from a temple. Wouldn't it be better to worship 'The Unseen One, Who Lives in the Sky' while outside?"
The learned priest looked angry. "He uses it for the glory of His church and for His priests to spread His holy vision."
Hare paused, "Of what Vision do you speak? If no one can see The Unseen One, then how can the priests see anything more than anyone else, since nobody can see anything to start with?"
The learned priest was furious. "You are a foreign devil, a blasphemer, with no right to enter the kingdom of God!"
The learned priest held up his crooked staff, which was flimsy and unreliable.  "Accept this crooked staff, His holy image, and kneel before ME, or your property, AND your life, shall be forfeit!"
At this, Hare took up his oaken staff, bound with caps of thick iron, and brought it down on the learned priest's head.
"You know, I think I will keep this one," said Hare. "It has been with me all this time and it seems my journey is just beginning."
July 1, 2011
_________
Peacock's Gold, By Will Jacques
Times were tight and for me, they were devastating. My divorce wiped me out and it looked like my job was on the line. I had little savings and big payments. Trouble followed me around like empty mouths. A hundred dollars here, fifty dollars there, I was at the end of my rope.
Such was my condition on that Tuesday evening when the doorbell to my apartment rang. Surprisingly, it was Tom Carry. Tom had been my lawyer during the divorce. It was messy beyond belief. My ex-wife was rich with daddy's money, super rich, but that wasn't enough.
I had done some pretty naughty things. I admit it. She had her hurt pride and I got screwed, but that wasn't Tom's fault. He seemed to be a stand-up fellow. We had hit it off and I genuinely liked him.
I invited him in and we made small talk for some time before he got to the point. I could tell he was nervous.
"Listen to me Seth, I don't want to be rude, but I know your financial condition as well as anyone. Before you say anything, let me tell you, I'm in hot water myself. Times are bad for everybody. I'm about to go under." He leaned forward and clasped his hands together.
"I think I know a way out for both of us. It fringes the law, but nobody is going to get hurt. All the harm is already done. Will you listen to my proposal?"
I said that I would. I am a weak man.
"You probably heard about the Conner-Stephens gang. They were a bunch of white supremacists; hit several banks and armored cars, big weaponry. They killed people. They were violent men. Two of them were shot during their capture, along with three lawmen wounded.
Three weeks before they were captured, they hit an armored currier carrying a shipment of honest-to-god gold, over three million dollars' worth. They stole the gold and made away with it. The authorities never found it.
It turns out Stephens and another man hid the gold on their way back east, hid it well. Stephens was one of the gang killed during capture. The other man was an insignificant hanger-on named Johnson Streetwell.
After the raid, Streetwell was pulled in along with anyone connected to the gang. Nobody knew he had any knowledge of the gold. He was nothing to them, a nobody. He was scared half out of his wits. He didn't have any money and I was on turn to serve as public defender.
"He told me where the gold was Seth. He wanted me to make a deal with the Feds and he told me."
Carry leaned back and sighed. "He died in jail that night. From natural causes, there was nothing suspicious. He was a middle-aged man, had high blood pressure and he was scared out of his mind. He had never been in jail before. Anyway, he died during the night. He never said a word to another soul." Tom finished and looked meaningfully at me.
"Nobody knows where that gold is but me."
I couldn't believe it. "Are you saying what I think you're saying?"
"That's right," Carry smiled. "I need help getting that gold Seth. It's risky and getting rid of the gold takes some time, but I think I know what I'm doing. I'll give you a flat hundred and fifty thousand. All you have to do is help me pack that gold out and help me smuggle it back here. Nobody will ever know."
I was in. After all, nobody was getting hurt. It didn't even sound like I was particularly breaking the law. What did I know for gold?
I planned to call in sick, but my office solved that problem by giving me a pink slip. I knew it was coming. I didn't think anyone was going to be there very long.
I couldn't believe how careful Tom was being. He had me make up some elaborate story about going up to Raleigh to look for work. I mentioned it to several people. We weren't going to bring a cell phone or any plastic money. Everything was to be paid in cash. Tom went on and on about how important it was that we didn't leave a paper trail.
He wouldn't even tell me the destination. He just said that it was, "Out West."
Tom didn't even come over to my apartment till the night before we were to leave. Little by little, we had accumulated all the stuff we would need, paying cash; hiking clothes and boots, tents, sleeping bags, packs and other essential camping gear. We also had pry-bars, shovels, picks, and a large hand-cart. All this, we loaded super-quietly into Tom's pick-up truck.
The trip out took days. We packed a huge cooler of food and stopped only when we had to. Tom chose the busiest gas stations. We took turns paying the exact amount in cash, all while wearing a ball cap and sunglasses, then we left as quickly as possible.
We even slept in the car along unused lanes, stopping late at night and leaving before dawn, four days we traveled. Somewhere in the northern Idaho desert, I fell asleep with the sun coming through the windshield. It had been a hard journey.
I periodically woke to bouncing and jostling. It seemed like it had been going on for some time. When I came fully awake, we were on a badly rutted road. A steep hill rose to our left becoming more forested as it rose up and out of sight.
 The land around was sparsely grassed hills, dotted with enormous outcroppings of granite. Mountain juniper trees grew thick in places. There were snowcapped peaks off in the distance. Even in middle June, it was chilly.
"Here we are," said Carry, "the gateway to a new life for both of us."
We drove for another twenty miles along this unused "road." Finally Tom pulled the truck around a low hill and turned off the ignition. A dim pathway curled up the hill right beside us.
"You might as well know everything now." Tom unloaded the cart from the truck bed. I noticed a large pile of pulleys and climbing rope.
 "Streetwell said that he and Stephens came here right after the robbery. The gang was running for their lives. Streetwell was just an armchair racist. He wasn't even part of the gang. Stephens had just asked him for a lift. The next thing he knew, he was here, in Idaho.
 There's an old mining camp up there called Peacock. It was abandoned in the 20's. Stephens knew about it somehow. He made Streetwell help him cart all the gold up this hill. Streetwell was way over his head. He was terrified of Stephens and the rest of the gang.
 Streetwell said that the old town is about two miles straight up from here. There's one cabin that's higher than the rest. It's built on the edge of a rocky fall-off, not high, but steep. Halfway down the cliff is a deep crack. You have to get to it by rope. That's where they hid the gold. Streetwell said it took two days to place it all."
It was getting late afternoon. There was no way to carry all our supplies in one load. We decided just to take some of the camping stuff, the rest of the sandwiches and some water.  We would scout out the location, set up a basic camp, and return in the morning for whatever hardware was necessary. No sense hauling up more than we needed.
It was a stiff climb up. It might have been a road at one time, but not one that I ever wanted to drive. Now there were great cracks that made it impassable. The remains of an ancient truck lay broken in one ditch.
Sure enough, we topped a last rise and there stood the decaying ghost-town of Peacock. The structures were in good shape. Most of the roofs had fallen in, but the wood of the buildings was solid. A great ruined mine-work climbed a far hillside. It was a lean and desolate place, that's for sure.
The cabin we were looking for was immediately apparent. It stood by itself and off to the side. It didn't seem real. We were here, and everything was as the dying racist said it would be. We approached the cabin. It was in better shape than the others. A glance inside showed a plank floor, still intact.
The fabled cliff really wasn't all that much. A man could climb down it unaided, but it would be dangerous, let alone carrying loads of gold. There was a stout Juniper tree right near the edge. It would make a great anchor for a rope. Obviously, by the rub marks, it had been used that way before.
Tom was beside himself. You could see it all over him. I was pretty excited myself.
 "I can't wait," he said. "There's still enough light. I'm going to run down to the truck and get enough stuff so we can get down there and take a look." He laughed. "Get some coffee started. If I hurry, we might get a peek in before dark."
I laughed too. "You got any whiskey to go with the coffee? Make sure to bring it up."
I made coffee with the water from my canteen. We hadn't passed any streams, but no matter, we had filled three five- gallon water bags in the back of the truck. While the coffee made, I walked over to the cliff edge. Three million dollars' worth of gold, I still couldn't believe it.
It had started to get dark and still Tom hadn't showed. I became worried and walked partway down the path. I called his name several times. There was no answer, only the low moaning of the wind. It had gotten remarkably cold. Finally, I set up my tent and crawled in the sleeping bag. There was nothing else to do. He must have been caught by the sunset and decided to wait by the truck till morning.
Morning came, still no Tom. I used the last of my water for morning coffee and waited till around ten O'clock before I went down to see what was going on.
The truck wasn't there. There wasn't anything there, just tire marks. I looked out over the dry rolling hills. What was happening? Where could he have gone?
I waited for hours where the truck had been. Finally, I got so thirsty; I climbed the road back to Peacock. There must be a stream around somewhere. There wasn't. I found where one had been, but it was long dry. I made the decision to walk back down to the "road." I would just have to walk until I came to a paved road, or something. Where was I anyway? How far had we come?
Before I left, there was one last thing I had to do.
I went over to the cliff and started down. I almost slipped several times, but I made it finally to the crack halfway down. There were some rocks clumsily blocking it. I pulled them away. There was something there, something shiny.
It was an earring, a single earring.
I recognized it at once. It wasn't just any earring; it was my ex-wife's. I bought them for her while we were on that last vacation. The one where she caught me….
©Will Jacques 2011
_________
 _________
This peaceful farm house was the scene of a multiple axe murder in 1972.
_________
May 1, 2010
This week we're going to England, with horror writer Alan Toner.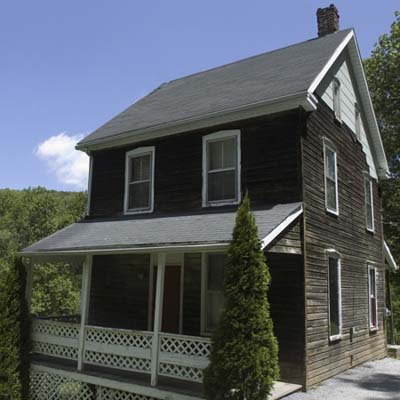 This is the actual home of Nelson Rehmeyer, a Pennsylvania Dutch witch. He was murdered by three people who were unhappy because he put a hex on them.
_________
It's more than my pleasure to introduce Alan Toner. Alan is the webmaster in charge of  the horror writer's website and forum, http://horrorwriters.net/forum2/index.php. I've known Alan for several years now and it's always a pleasure to be able to work with somebody who's such a enthusiastic supporter of horror fiction in all its myriad forms.
Alan represents the best of the UK Horror Revival movement. His writing is a spare and incisive as a new razor blade. He never wastes time telling. He's far more interested in showing. His characters are real and compelling, and his action always moves along smoothly and with flawless transition. The reader quickly moves from "reading" the story, to watching it unfold before them. Alan is currently at work on his first screenplay and I think that's an excellent medium for his style.
Alan is a native of  Birkenhead, Merseyside, in the UK. He has had some of his work published in small press horror magazines, and also in two book anthologies featuring local writers. He has just completed his first book containing a collection of his own short horror stories entitled SHOCKERS, for which he is now seeking a publisher. He is the Webmaster of two popular websites: www.trueghoststories.co.uk and www.horrorwriters.net. Alan has appeared on the TV show Most Haunted.
Let's all go over to Alan's house now. It's a cool place to be. Just stay out of the basement.
_________
It's Down There, by Alan Toner
I have a monster down in my cellar. No, seriously, I really do. I am not lying. He's a big monster – and a most ferocious one at that – too. In fact, I would even go as far as to say that he is my best friend. Yes, as odd as that might sound, he really is.
   Hey, look, don't snigger and look at me as if I were stark raving potty. I am telling you that this monster of mine is my best friend. And he is so helpful, so obliging, especially when it comes to disposing of people who annoy me, people who do the dirt on me. To be blunt, people who I fucking hate.
   So how did I come about this monster, you may well ask. Well, I'll tell you. It all began one cold, dark, rainy and windy night back in October of last year. On that fateful evening, my whole life was to take a sudden and dramatic turn and a turn for the better too.
This is the famous "Trick or Treat" murder house. A woman hired a costumed killer to visit her house on Halloween and shoot her husband down.
_________
   Up until then, my life had been pretty dull and boring. Nothing exciting ever seemed to happen to me at all. But then, like a blessed gift from Heaven (or should that be Hell?), the monster suddenly came into my life, like a cunning thief in the night, stealing my attention, my heart, and even my very soul. One minute the cellar was empty, and the next it wasn't. And once the monster arrived . . . well, I am delighted to say that things soon began to pick up. I started to have all the excitement, all the thrills and chills, I could possibly want. It's surprising the way an ordinary, dark, smelly old cellar can suddenly become a place of enthralling activity to the keen spectator, the ardent monster owner. Oh, honestly, you should see the way all the blood from my friend's victims fountains all over the place when he tucks into them with his huge razor-sharp teeth, splashing the cellar walls in a viscous crimson collage.
   I don't know how the monster came to be in my cellar in the first place, and to be perfectly honest, I don't really care. All I know is that my big, hungry, furry friend is giving me the kind of ineffable pleasure that I just want to go on and on and on . . .
This is the Moore house in Iowa. It was the scene of a notorious mass murder performed by axe.
_________
   The monster's first victim was Sandy. Yes, sexy but oh so snidey Sandy – the cold hearted bitch who was about to ditch me for that big-headed Flash Harry she'd met at the local disco. Nearly broke my heart, she did, when she sprang the news on me that night over a candlelit meal that she didn't love me anymore, that she had met somebody else. Of all the times to deal me such an emotional hammer blow like that – during what I'd thought was going to be a nice romantic evening together at my place! But that was Sandy: no feelings, no respect, and no heart. Well – ha, ha, ha – she really HASN'T got a heart now, has she? Oh no, because the monster ripped it clean out of her chest when I lured her down into the cellar and locked her in with it! Oh yes, and it wasn't just her heart that it ripped out either, but also her lungs, her stomach, her intestines. Following her slaughter, I gasped in awe and shook my head at the copious amounts of blood that had sprayed and splashed all over the cellar walls. It was just like going into an abattoir. There was so much blood and guts that the whole cellar seemed to be covered in a glistening, stringy red mess. I must say, for a little dwarf of a girl – a POISON dwarf, considering the callous way she treated me – she certainly had a good few pints of the old red stuff in her veins. The blood donation society would have loved her!
   Of course, as you may have guessed, it wasn't actually me that murdered her, but the monster. Yes, the monster, my monster. He'd made his first kill, and boy was he pleased! Despite all the newly spilled blood saturating his furry coat, and despite all the lumps of guts splattered in his hair, I just had to go up to him and give him a grateful pat on the head. "Good boy," I smiled at him, with all the warm affection of a farmer petting his collie dog. "You've done well."
   My monster just replied with a loud belch, after swallowing a final lump of the girl's mutilated torso. Its huge yellow razor-sharp teeth gleamed dully in the darkened cellar as its mouth widened in what could have been a satiated grin. This creature could certainly eat the worst cannibal on earth under the table, such a fierce, rapacious appetite for human flesh. Such a powerful and useful source of bloody vengeance for anybody unfortunate enough to get on the wrong side of me!
This is an actual crime-scene photograph of John Wayne Gacy's basement. The numbered signs are showing the location of several of Gacy's victim's. They were all young men Gacy lured with the offer of a job. He then tortured and strangled them. It was said his house had a terrible odor that he explained away as dead rats.
_________
   More human grub for the monster soon followed: that nasty neighbour of mine . . . the loathsome cunt who had been bullying me at work . . . that over-authoritative council official who was always bemoaning the state of my garden . . . and a few more individuals whom I'd seen fit to punish, with a little help from my furry friend down in the cellar of course. Yes, they all got their just deserts, and the monster certainly got his deserts too, albeit in a somewhat different sense! Christ, no wonder he's starting to put on weight, after all those humans I've been feeding him recently!
   Enticing my victims into my house had proved to be a piece of piss. Well, I mean, there are 101 ways of persuading somebody to come back to your place, aren't there? That was the easy part, of course, but then the tricky part was getting them down into the cellar. Certainly not easy, in one or two cases. Consequently, I had to push them along a bit, just to get them down there into the monster's dinner din, and if that meant sneaking up behind them and knocking them out with a heavy ornament to the head, then so be it. I'm bloody well sure, though, that those few awkward ones were psychic, that they could actually sense that I was secretly harbouring some kind of thing – a monster perhaps – down in my cellar. No matter, I got them down there in the end, didn't I, even if I did have to resort to the drastic step of bashing their brains in. Christ, I still can't help but laugh whenever I picture them in my mind, suddenly jerking awake down in the cellar and getting the fright of their lives as the monster lumbers over them, glaring and snarling ferociously, before pouncing on them and ripping them to shreds with his sharp fangs and powerful claws.
   So there you have it, my story. Make of it what you will. Draw your own conclusions. I have given you the general gist of my monster in the cellar – and maybe scared you shitless in the bargain – so I guess that brings everything pretty much up to date. Right, okay, so where do we go from here?
Gacy's house from the outside.
_________
   Well, for a start, you can bloody well stop gawking at me like that, as if I were a bloody lunatic or something. And stop smirking at me, because I don't like it, I really don't! Such sneering behaviour, particularly from somebody of your vocation, is very unprofessional. Look, I know you're a doctor – well, all right, a psychiatrist then – and that you have been sent from the hospital to grill me, especially about all the . . . disappearances. But that certainly doesn't automatically exempt you from any bitter feelings – any baleful intentions – I may start to develop towards you if I don't like your line of questioning, not to mention your supercilious, condescending attitude. I tire of people very easily, you know.
   And, look, don't regard my whole story of the monster in the cellar as nothing more than some sick, weird fantasy conjured up by an over-active imagination and, as such, something that should not be taken seriously. I assure you – I swear to God above – that everything that I have just told you really did happen.
   And if you are still harbouring doubts about the credibility of my story, then why don't you just put down that pen and clipboard and come with me down to the cellar?
   It's down there, you know. It really is.
   And it is very, very hungry!
© Alan Toner 2010
John Wayne Gacy in his clown outfit.
_________
July 27, 2010
Today we're going to Manchester, UK, with horror writer Tim Jeffreys.
_________
_________
Tim Jeffreys is a prime example of the new breed of horror writer coming out of the UK. His writing is clean and visual, with plenty of  action and adventure. He doesn't waste time with dreary, self-obsessed imagery. The modern reader wants to get out and go somewhere exciting. Tim doesn't have any use for brooding psychology. This is escapist horror at its best. Not to mention how I have always loved the idea of lost towns. Doesn't everybody?
Tim grew up in Manchester, England, and from an early age used writing and drawing as a
means of escape.  After making it to University and completing a degree in Graphic Arts Tim decided 
to sideline the artwork and make writing his main focus.
In 2007 Tim published his first collection of short stories, The Garden Where Black Flowers Grow,
and has since put together a second collection, The Scenery Of Dreams.
Tim now lives in the South West of England, where he likes to keep himself busy by writing short
stories, creating artwork,  working on his novels and holding down an unavoidable day-job in  health
service.
Contact Tim at:  http://www.timjeffreyswriter.webs.com/
_________
Believe it or not, this ruined town is in Japan.
_________
Shipwreck Town, By Tim Jeffreys
I have a notion that never again in my life will I be able to look at a sunset without being touched by the feeling I had that day, that day I stepped from Neath Woods and saw the sky above Marystown.  I felt such an overwhelming sense of relief that I was certain it would stay with me always.  I was sure that sinking sun, striping raggedly red and orange across the sky would forever be associated in my mind with another image: time.  Or, more to the point, time slipping away.  For mixed with my joy, my great relief, was a darker feeling.  It came from the knowledge that I could not have spent another night in those woods.
I don't know why I say this since, despite his silence and his faraway gaze, and despite having spent three nights alone in the woods, the boy was unharmed.  He was not, as the people of Marystown will tell you if you investigate, the first young man lost to the woods.  Nevertheless, he would be the first one found alive.  And I the one fetching him back,  I, the one bringing his story home.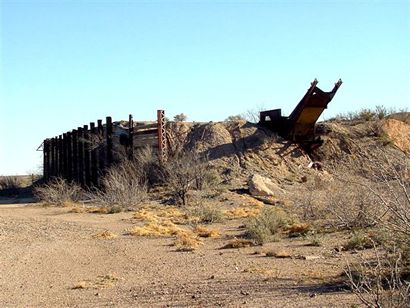 Arno is a classic West Texas Ghost Town.
_________
The boy's name is Adam Parkes.  I call him a boy, but he is tall and his face shows a few dark hairs.  I had thought him dead when I found him in the early hours of that morning.  He was sitting propped against a tree, white and still in the forming light.  His eyes were glazed and staring.  But of course, he was alive.  His heart beat.  He turned his head at our approach.  He lifted himself at our prompt.  He stood.  He walked back to the town at my side, although he seemed unable to shake the dead stir from his eyes.  Nor, on returning, did he say much to me or my companion, except for one strange conversation I had with him as the darkness fell.  He was looking back towards the woods.  I asked if he was all right, and he turned to me and said:
"They'll wait.  They'll wait for me.  They will."
I was just able to make out his face in the disappearing light.  Gently, I had asked him what he meant.  Adam seemed to turn secretive and suspicious.  He became distant, smiling to himself.  Moving closer, I saw that he was shaking.
"You must be freezing, Adam.  Don't worry.  You'll be home soon."
He looked at me and his eyes were bright and daring.  "I shiver with pleasure."
"What's that?"
"Who are you?" he bluntly asked then.
"I told you earlier, Adam.  My name is Warren.  I'm a writer."
"Writer!?" Adam screwed up his face.  "That's why you came after me, is it, for a story?"  He said nothing for a moment, then stopped and glared at me.  "What are you going to write about?" he said, with some contempt in his voice.  He waited for an answer but I only shrugged.
"We'll see."  I went on cautiously.  "Did you see anything while you were lost?"
"I wasn't lost!" he barked at me.
"Adam, you've been missing for three days!  You would certainly have died if we hadn't come to rescue you!"
"No!" he said his eyes bright.  "No!"  After this he fell silent, refusing to be drawn into further conversation.  When I tried to talk, he ignored me.  At that time however, his sullenness and silence did not overly concern me.  The silence of another was causing me far more anxiety.
_________
Economic change in Russia left it full of lost towns
_________
I have not yet introduced Abs, the only man to come forward and offer to accompany me into the woods to search for Adam; a dark-skinned ex-paratrooper in his early thirties.  Abs grew up in Marystown, and recently returned with his new wife after leaving the army.  Abs would not admit his reasons for accompanying me into the woods.  My only thought was that his fascination was akin to mine.  I had initially found his to be chatty and excitable, and imagined that he would make good company on a search party.  He talked often about his wife, Marie, with whom it was evident he was very much in love.  I'd met Marie myself and could understand his deep affection.  The night before Abs and I set off on our search, Marie cooked a meal for us.  During the course of the meal I had found myself envying Abs.  I saw him as a man who could want for little.  He had a comfortable life and a beautiful and charming new wife.  This, of course, led me to further question his reasons for wanting to accompany me into Neath Woods.  While Abs was doing dishes I was left alone with Marie.  I asked her if she was concerned about him accompanying me on the search party, and she merely laughed.
"When I met Abs," she told me, "he was still in the army, stationed in my town near Berlin.  One day his squadron were dropped into the nearby forest with only compasses and no maps.  Abs was back in the town a day before the others, because he wanted to spend as much time as he could with me.  So, I will worry for you, Warren, and I will worry for Adam Parkes.  But I will not worry for my husband."  She had laughed again, and I thought:  Maybe she is not worried because she is from another place.  She did not grow up with the myth of Neath Woods.
Abs, on the other hand, having spent his early life in Marystown, was only too aware of the fear and suspicion surrounding Neath Woods.  I do not doubt that, like me, he was intrigued by it all.  The forbidden place holds a fascination all its own.  If he had other reasons for wanting to accompany me, he did not speak of them.
And what of my reasons?  I will admit that I had no bond to Adam Parkes.  I did not enter those woods looking for him specifically.  What I was looking for was a story.  It is rare to find a myth in the modern world, rare to find a place so shrouded in superstition as Marystown and the woods that overlook it.  I was unsure in the beginning whether my aim was to break the myth or reinforce it.  If Adam could be found alive, what would he speak of having seen in the woods? 
Anything? 
Would it be enough to keep the superstitions alive, or simply a tale of lost wanderings, a near death experience that had more to do with poor navigation than anything remotely supernatural?
_________
Another Lost town in Russia.
_________
The town, Marystown, itself is unremarkable.  Approaching it from the woods, returning as we were down the slope of the hill, you meet with a half demolished factory.  I have done my homework.  Once the town was industrial and thriving.  But too many men lost to the woods have reduced it to a semi-abandoned huddle of houses, a few dark streets, one or two shops, a restaurant, a few pubs.  A visitor will find themselves treated with suspicion.  Most leave baffled, as though the locals have played a joke on them, failing to understand why they were not welcomed with open arms.  Such a small community surely welcomes a fresh face?
No.  Believe me.  It does not.
I found no welcome when I arrived.  When I stood up in one of the public houses and spoke of my intentions, to find Adam Parkes, I met with no encouragement.  Rather, I was urged in a vaguely threatening manner to leave the town.  It appeared that, rather than having concern for me, the locals feared I might actually bring Adam home alive.  And, like myself, they were not concerned with Adam as such, but with the story he would bring home with him.  My instincts told me that whereas I wanted to tell this story – whatever it might be -, the locals desired only to keep it quiet.
Abs and I arrived back into the town as darkness fell and returned Adam to his home.  His mother, at least, was pleased to have him back.  Opening the door, she stood bewildered for a moment, as if she had given up hope the moment the boy ventured into the woods.  I felt I was presenting her with a ghost, and I prodded the boy forward into her arms as if to prove him solid, of flesh and blood.  She hugged him for a long time as a misty rain began to fall.  Drawing back at last, she looked into his face.  She cast a glance to me.  Looking back at the boy, she took hold of his shoulders and shook him a little, and asked with concern:
"What?"
I felt a prickle of excitement, but after a long silence the boy only muttered, "I'm hungry."
Adams mother ushered us into the house, but Abs touched me on the shoulder.
"Warren, I have to get home."
"Okay, Abs," I said, "I'll speak to you tomorrow."  I turned and shook his hand vigorously.  "Thank you.  Thank you once again.  We did it.  We brought him back.  You and I, Abs.  There will be…"
I stopped talking when I found Abs gazing at me in a puzzled way.
"Warren," he said, in a weighty tone, "will we ourselves speak of the night we had?"
I paused a moment, looking back at him.  "What do you mean?"
He seemed anxious.  "Will we talk of what we ourselves saw?"
We!? 
At the time, I thought:  He must mean Adam.  He must mean what Adam saw.  We didn't see anything.
I patted him on the shoulder.  "We'll know soon enough how this story takes shape," I told him, and at this he only walked away, confused.
_________
_________
A little later I was left alone with Adam while his mother prepared food.  He seemed bewildered and slightly annoyed to be back in so cramped and familiar a space as his family home.  He looked at me as though I had the answers to whatever thoughts preyed upon his mind.
"What's the matter, Adam?  You were rescued.  You're safe and well."
He stared at me, and now a glint of contempt had crept into his eyes.
"Why did you look for me?" he asked, his voice barely a whisper and once more heavy with a tone of accusation that I could not ignore.
Taken aback, I said to him, "Would you rather I hadn't?"  It was my fist opportunity to look Adam over properly.  I saw that he had mean and sulky features.
"What do you want, gratitude?"
Again, I was shocked,  "Perhaps!"
He turned his head away.
"Adam," I said.  "Earlier, as we walked down the hillside, you said 'they will wait for me'.  Who did you mean?"
He ignored me now.
"Adam, this is important-"
He interrupted me with a mutter.
"What's that?"
After a moment he looked at me, his eyes bright again.  "She said he name was Or-ee-ad."
"What?  Who did?"
"She told me her name was…Goad."
"Who!?  Who are you talking about?"
But at this point his mother returned, to shower him once again with hugs and kisses.  I sensed it was time for me to bid farewell for now.  I was myself quite weary from the search, but I promised Adam and his mother I would return the next day.  They promised me they would speak to no one else who might come knocking.  Adam's story, whatever it was, belonged to me.  I had spent thirty-six hours in the Neath Woods searching for him, and I was not about to have my reward stolen from me.
_________
Bay Point is a lost town in coastal Micigan.
_________
The telephone in my guesthouse startled me when it rang.  I'd been sitting at the desk.  The lamp was on.  My papers were in front of me.  But I'd been staring out of the window.  From my room I could see the start of the hill, the shape of the half-demolished factory against the sky.  Beyond that, Neath Woods drew in the darkness.
"Yes?  Hello?"
"Warren."
I recognised the voice at once.  "Abs.  What's wrong?  You sound concerned.  Is something the matter?"
"Warren, its Marie."
"Marie?  Is she okay?  Where is she?"
"She's fine.  She's sleeping."
I glanced over at the clock on the wall.  Silently, I was shocked by the hour.  I must have been gazing out of the window for some time.  "Well," I told Abs.  "It's late."
There was a silence before he spoke again.  "I don't want her to be alone.  I hate to think of her all alone."
A shiver found me.  I glanced back towards the window.  "Alone?  Why should she be alone?  She has you."
"I remember how it broke my mother's heart when my father…when he…when he left."
When Abs said this I felt a sinking in my stomach, a sudden realisation.
"You father left home?  You never told me that.  Was it…did he…the woods?"
"It destroyed me mother not knowing.  The waiting.  It killed her, Warren."
"But Abs," I said, trying a lighter tone.  "What does this have to do with Marie?"
Again, a lengthy pause:  "They're calling me back, Warren."
I could make no reply.  I was stunned by his words.  I was afraid to listen to him, afraid of what he might say next.  I got a sudden impulse to close the curtains, but was afraid to stand.  It was as though I could feel someone, far away in the night, watching me.
_________
The economic downturn has left entire developments unfinished and abandoned.
_________
Abs continued.  His voice took on a desperate, pleading tone.  "Tell me what to do, Warren.  Do I go to them?  Do I go?  Or do I stay here with my wife?"
"Abs, you-"
There was a muffled voice in the background on his end of the line.  He spoke reassuringly to someone else, before to me he said, "I have to go."
Those were the last words I heard him say, and though I went over and over them in my head that night, I could not recall the exact tone of his voice, or work out exactly how he had meant them.
_________
This sculpture, called "Lost Town," is set up off the English coast. It represents all of the lost towns of Britain.
_________
I would have liked to have gone and spoken to Abs in person the minute I put the phone down, but it was the middle of the night, and for some reason I was scared to leave the guesthouse whilst it was still dark outside.  Instead I spent the night sleeping fitfully.  It was early the next day when I rapped on Abs' front door.  It was a clear day, and bright.  My darker thoughts from the night appeared to have vanished.
That is, until Marie opened the door.  She looked surprised to see me.
"Warren?"  She gazed past me into the street.
"I'm sorry.  Did I wake you?"
"Yes.  I thought you were…"  Even half asleep she was beautiful.
"What?"
"I thought you might be Abs."
I felt a sinking feeling inside, a slow tug of gravity pulling at me.
"Abs isn't here?"
"No.  He wasn't in bed with me when I woke up.  He isn't in the house.  Where can he be?"
"What happened last night?" I said, cautiously.  "What happened after he called me?"
"Was that you?"  She looked at me, squinting as she tried to remember.  "We had an odd conversation.  Yes.  He kept telling me he was sorry.  He said he loved me and he was sorry."
"Oh No!"
"Warren?" Marie said, reaching out towards me, but already I had turned away and was leaving her door.  I wanted to go back to my room and pack.  Such was the fear rising in me that it was all I could think to do.  Marie called after me.  "What's going on?" she shouted.  What could I say?  That after my first and only night in Neath Woods I woke up somewhere other than my tent?  Should I have told her that before I began my search for Adam Parkes the day before, I had to find Abs.  Should I tell her how he had not, in the end, been far from me?  How both of us had woken up by the banks of a small lake?
She continued to call after me so I began to run.  As I approached the guesthouse a woman threw herself in my path.  At first I did not recognise her.
"He's gone!"
"What?"
"He's gone!  My boy is gone again!"
"Excuse me.  Let me past.  I have to-"
"You have to help me!  He's gone back there!  I know he has!"
"Let me go.  I'm leaving this place."
"You can't leave!  You have to go back!  You have to go back for Adam!"
I caught her by the wrists as she grasped at me.  I held her hands aloft and stared into her face.  "Listen," I hissed.  "I can't help you.  I'll die if I go back.  Do you hear me?  I'll die!"
Half way through packing, I started thinking about the night I spent in Neath Woods.  I realised then I had to write.  My papers were still spread out on the desk.  I turned on the lamp, sat down in front of the open window and picked up a pen.  I would write down what I could remember.  Perhaps it would shed some light on what was occurring here.  Perhaps not.
I spent only one night in Neath Woods.  This is what happened.
_________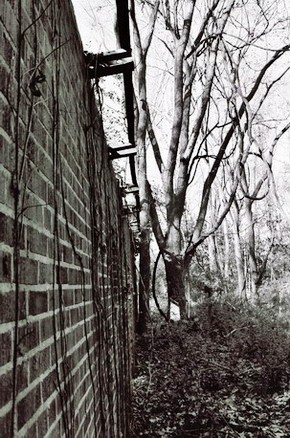 _________
Abs and I had made our camp.  We had a fire burning and were sat on either side of it, warming ourselves before we retired to our tents.  Maybe, if I am honest, I was putting off leaving Abs and the light of the fire.  The darkness of the woods surrounded us.  There would always be something moving in the trees or in the undergrowth.  I fixed my eyes on the flames and talked to reassure myself.  Abs was saying little.  I though he was listening to me, but, when I raised my head, I was struck by the intensity of his face.  His eyes were fixed and directed to one side, away from me.
"What is that?" he said.  "Do you hear?"
I listened.  For a time I heard nothing.
"Your imagination," I told Abs.
He looked into my face.  "You hear it too, don't you?"
I said nothing, though I knew full well what he was referring to.  Somewhere distant there was the sound of singing.  Many soft voices were joined in song.  I cannot recall the song, or the words, but it may have been a lullaby.  There was something soothing, gentle about it, but also something as deep and dark as the woods themselves.
_________
This is in Korea. Is this cool or what! I want to live there.
_________
Abs stood up and cast his eyes about the surroundings.
"Listen, Warren."
"It's an animal, or…or something."
"No.  But it's getting closer."
"We should get some sleep."  I stood too abruptly, stretched and yawned too falsely.  All the time my heart was hammering in my chest.  Panic was threatening to rise up in me.  Do you want to know what I did then?  I went straight to my tent, crawled inside, and zipped it shut.  I did not look back.  I left Abs standing by the fire, gazing out into the dark.  I got inside my sleeping bag, pressed my face into the sweater I was using as a pillow and closed my eyes.  I left Abs standing alone by the fire.  I left him because I did not want to know what
was emerging from those woods, and I could not help
him now.  I could hear his voice, speaking not to me but to
someone else.  I could hear soft female voices
answering him.  I did not hear him shout
or cry out.  I did not think he was in any
danger.  Still, nothing would get me
out from that tent before morning.  Nothing
but…but there are
"We should get some sleep."
Voices.  Yes.  Yes.  They sound so young and sweet.  Their
Laughter is like music.
And – oh! – they make such promises!  Are they trying to
I left Abs standing by the fire gazing out into the dark!
Entice me out?  Some effort of will – or is it fear? – leaves me curled up rigid in
My sleeping bag.
All I can hear from Abs is
Laughter and sighs.  To shut out the whispers
And the calls I feel are directed at me, for they know I'm here, I think about what will
Happen when
I return to the town with Adam
Parkes.
I pretend I am on
A chatshow
Being interviewed.  In my head I dream of
Answering imaginary questions from my
Host.  And
Zipped it shut…my sleeping bag.  I pressed my face into the
Demon crouching over me!
Panic was threatening to rise up.
Eyes burned me!
I just left Abs there!
And what did you find in Neath Woods? asks the chatshow host.
Nothing.  Nothing
Nothing.
Nothing oh
Head on her breast.  Hammering in my chest.  Do you want to know what I did?
Nothing.
No!
Nothing!  All the time my heart was
Nothing!
No!
Went straight to my tent, crawled inside and
No!  Please let me…I want to…please!
I got inside my sleeping bag, pressed my face into the sweater I was using as a pillow and closed my eyes.
And it is hard so hard to resist but
I just left Abs there.  I left him because
I did not want to know
Nothing!
Nothing!
Nothing at all!
Stop.  I do not know what I am writing.  I am flustered.  It is nonsense.  Oh, my heart.  Let me take a breath now.  Let me sit back awhile.  I will return to this.  Perhaps I should take a walk and get some air.  I want some air.  I will take a walk away from this town.  I'll walk up the slope.  The air will do me good.  I should take a walk because
My heart
The air an exercise will do me good.  I'll walk past the factory.  I'll walk to the woods, perhaps… 
To the woods, I will take a walk to Neath Woods and return to my writing later with a clear head.
© Tim Jeffreys 2010
_________
_________
_________ 
This month we're going to Kent, in the UK, with horror writer Tom Hodden.
_________
This is an actual canine mutation, a living Chihuahu puppy.
_________
This wild dog was part of a pack of 16 that ambushed and killed an elderly couple.
__________
Editor's note:
It's always a pleasure to run across a new writer with such a gift of storytelling. I found Tom Hodden while browsing on a horror writer's forum and knew right away that I needed to have him  here on The Ghastly Door.
I think you'll agree, this is an undiscovered talent with a unique voice. I consider it an honor to publish him for the first time. Those of you who are connoisseurs of the macabre, rejoice. For you, dear reader, are in at the beginning, the very start. We are all lucky this day.
Tom represents the best of what I call the "UK Horror Revival Movement." Here, color, vision, and pacing, are paramount. Character depth, is achieved without self-centered psychology. Visual action is the key and escapism is the goal.   
These are the new Pulps, all grown-up, with a British Accent.
Tom claims his writing is just a hobby, but his practiced grammar and smooth flow mark him as someone who has done his homework. Sometimes, my editing job feels more like a "Re-writing the Entire Story" job. Not with Tom Hodden's story. I touched it not at all. That's the mark of a writer who actually writes.
Enjoy, and don't say you weren't warned.
Will Jacques, September 1, 2010
_________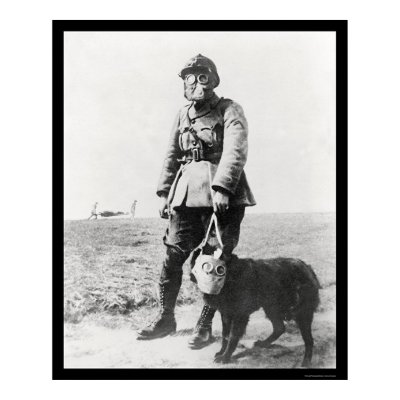 __________
Black Dog Day, By Tom Hodden 
            Wendy stared through the small window in the door at the figure who sat on the bed. His knees were wedged under his chin, and his hands grasped the sides of the iron cot so hard his knuckles were bleached white. His hair was shorn close to his scalp, and his pyjamas hung from his body like rags. Sodden with sweat and turned from white to grey with use, the hems were frayed and scuffed. His feet were bare, the skin calloused and hardened.
            "Away from that door!" Perkins barked, banging his long wooden truncheon against the table at the end of the corridor for effect. Perkins had been a drill sergeant once upon a time, back in the days of Red Coats, when soldiering had been an adventure game. He still spoke every word as though he was bellowing over the constant stomping of marching feet, and he treated the staff as though they were square bashing recruits. It was not so much that Perkins had no idea how to speak to women, it was more he had no idea how to speak to human beings. "Away from that door!" He repeated, louder and angrier. "He will kill you soon as look at you that one! Barely human he is miss! Should be hung." The Noose was, in the fine opinion of Mister Perkins the only cure for cowardice or war weariness.
"He has open sores and is wallowing in  filth." Wendy said, slowly and surely.
"Then I will get the high pressure hose." Perkins insisted. "Please Miss, there is a way to these things. To keep you safe. The thing that is in that cell is barely human, look at his eyes miss. Dead to the world. He rants and raves and screams blue murder. If you go in that cell he will rip your throat and pi- and spit in the hole." He corrected himself half way through the sentence, remembering he was berating a trooper and that delicate civilians did not expect to be sworn at.
"And how many people has he killed?" Wendy asked, an eyebrow raised.
"Well…" Perkins thought long and hard, rubbing his braincells together. "That is the clever thing. He has never actually murdered, so to speak. But…" He rolled his eyes. "Well, you know what people are like miss. You know what people become. He may not have hurt anybody, or cut them, or killed them, but he is dangerous."
"And what does this dangerous fiend do?" She demanded.
"He talks to people." Perkins said, fully aware of how his words sounded. He even rubbed his boot on the back of his trouser leg, like a school child facing a child. "He says things. About them. Or about the war. He upsets them."
"So the big bad monster talks to people." Wendy let a long breath out from between her lips. "Mister Perkins, I am a very experienced nurse. I was recruited here precisely because of my experience dealing with difficult patients. No matter how fragile and delicate you may think I am I have seen sights that would make Florence Nightingale swear like a sailor. Anything that can be said has been screamed into my face." She somehow managed to be a head shorter than Perkins but still towered over him. "Open the door Mister Perkins."
_________
_________
            Slowly, and reluctantly Mister Perkins opened the door to the cell, one hand remaining on the grip of his club. "Away from the door and hands on your head!" He barked at the prisoner, who was already sitting on his bed his hands on his head.
"Thank you Perkins." Wendy whispered politely as she slipped inside the cell.
            The air was stale and tasted a little bitter. The patient kept his hands on his head and stared down at his bare feet. On the floor lay the remains of a shattered mirror and tattered strips clawed from the sheets on his bed. Deep gouges has been clawed into the wall. Wendy made a formal coughing noise, the universal call to polite attention. "Open your shirt and let me get a look." She said sharply. "Come on, you clearly have sores and I need to see them."
"They aren't sores." He muttered. "Scars."
"Let me see." Wendy commanded. "Come now." She waved a hand at the pyjama top, and slowly he drew it open. "Oh." Said Wendy. "I see."
            What she saw was that the livid welts and sores she thought she had seen were thick ridges of scar tissue that crossed his flesh in a spiders web pattern that flowed down his arm and over his chest, under his other arm around his back. It crept up his neck and down his navel. There was a mass of scars overlapping on his chest where his heart would lay. She let a gasp slip from her lips and she scolded herself for her unprofessional conduct.
"Yes." The patient answered the question she hadn't asked. "It is disgusting."
"No!" Wendy backtracked. "I just thought you were an objector." She met his confused stare and wondered if she should have chosen a more common word. Coward or Conchy just sounded like insults.
"I refuse to kill." He said quietly.
"Why?" She asked, tilting his head back to look into his eyes. Then she looked at his feet. There were scars across the pale flesh between her toes.
"Because of this." He said, pointing at the scars.
"How did you get those?" She asked.
"For my country," he said, with a schoolboy smirk, and for the first time Wendy felt pangs of shame for her granite tone. It was not a man who sat on the bed. It was a boy, barely out of short trousers, with shaking hands that had never been held by a girl, twisted and broken lips that had never stolen a kiss, and eyes that were not staring blankly past you as so many young men had these days, instead they stared intently into the past and far away.
"Please." He begged. "Don't help me. Don't clean me or dress me. Don't make me sane."
"You don't want to go back to the front?" She said, trying not to scold him. Speeches about duty and corners of fields being forever England seemed somehow wrong in this room, to this boy. As his eyes met hers her memory whispered a line from the poem that her father detested. The one that had made him turn purple and threaten  to burn the magazine when he saw her read it. "Devils sick of sin." It had been about victims of gas, Wendy could not help but feel a chill crawl down her spine as wondered if the patient would look out of place in a vista of brimstone and torment.
"I don't want to kill." He said sharply. "I can't. If I kill, I become something else. The Dogs want me to kill you see. The want me with them."
"There are no dogs here." She assured him. "And nobody will send you back to the Front." She was fairly sure of that. The poor boy had lost his mind somewhere amongst the mud and the blood and the constant drum roll of the big guns.
_________
_________
            Wendy forced her mind to crawl back into the darkest corners of her mind, where she could lock it away under a heavy cellar door with bolts and chains, while she scribbled the notes from her inspection onto a printed form in neat looping handwriting. She wrote quickly and backed away to the door, kicking it with her heel until Perkins dragged it open. The Patient did not move his gaze from her until the locks had operated with a resounding thump.
*
            "I see you made exhaustive notes on the patient in solitary." Doctor Lupine said as he leant back into the deep leather chair that groaned under his somewhat substantial weight. He let a silence hang in the air. Wendy was unsure what response was expected. Lupine seemed both suspicious and surprised that she had carried out a routine inspection for the patient as she would have any of the other men in the hospital. "Well?" He demanded at last, exasperated.
"I am sorry sir. But I am not sure what I have done." She said in her most matronly tone.
"He did not threaten you?" Lupine asked.
"No sir." She seemed confused. "Should he have?"
"Perhaps threaten is the wrong word." Lupine placed his fingers on his temples as he tried to summon the correct words from the Ether. "Did he talk about his dog?"
"Only to say that the Dogs want him to kill. He was terrified that if I helped him he would go back out to the war. They want him to kill. But he was not violent. He did not resist. Does he normally?"
"Not exactly." Lupine met her gaze. "He wont hurt people, he wont leave bruises or scratches, but he will resist. Perkins and the orderlies have a habit of ending up on the floor when they try to restrain him. He comes a whirling dervish screaming and shouting until he is blue in the face, and he bounces around the cells and wards, leaping and jumping like Spring Heeled Jack making them chase him down."
"He is worried he will end up back in the trenches." She said. "He doesn't understand that he is too broken to be returned. Maybe he is coming to accept that he has done his duty and may be sent home."
"It is the duty of this clinic to attempt to heal war weary soldiers to a fitness suitable for fighting." Lupine said, brokering no argument. "And that boy, more than any other should be on the front line. He belongs there, he is at home there." He handed her a sheaf of papers. "He was sent to me because his officers mistook him for a monster. They are quite wrong I assure you." His deep eyes glared at Wendy over the rims of his spectacles, his eyes popping wide like those of Rasputin the Monk. "His mind is quite damaged, but beneath the ranting and the raving is the most calculating, deviously effective soldier I have ever seen. Sixteen times he has escaped from his cell in the dead of night. Nine times he was caught in the building. Three he reached the fence. Twice we caught him on the road back to the village, and once at the church. We even caught him once on the train to London." He tapped the packet of papers tied in legal ribbon. "His officers called him a monster but look at his record. The newspapers would call him a hero and pin a medal to his chest."
"You want to turn him loose as some kind of weapon?" Wendy was not entirely sure which emotion she was feeling, but she had a sudden desire to club Lupine with the ridiculous crystal decanter from which he would pour himself a brandy on far too regular intervals.
"I want nothing, I state only what my superiors have suggested to be the optimum outcome." He made sure there was an oily emphasis in all the right places to slither around the duty of doctors towards their patients. "Read the file." He said gently. "You may understand better."
"No." She met his weary gaze. "No, with respect sir, if you want me to help you turn that boy into something unnatural I want the order from you, directly, so I can offer my resignation with a clear conscience."
"Very well." Lupine said. "Take a seat. Let me explain about our friend…"
"I think you had better." Wendy agreed, refusing to sit.
_________
_________
            "His name is Bill Walker. By nature he had always been a shy and retiring boy. He grew up down there in the village, and had always been seen as a gentle soul. His family say that even as he did what all boys do out here, taking jobs on the farms picking fruit or working harvests he still kept the hands of a poet, soft and plush. He was a big reader would borrow books and magazines where he could find them. Technology, that was his passion. He was studying hard and had written to merchant liners hoping he could get a job as an assistant telegraph operator. He would have been good too. He could have built one of the broadcast sets as a hobby if he put his mind to it." Lupine paused only to refill his tumbler with a fresh brandy. He swilled it, and sniffed at it. "Not quite as it should taste. A proper balloon allows more air into the drink. Releases flavours."
"If he was a pacifist, why did he enlist?" Wendy asked.
"Some say he enlisted for a non combatant role, but the local recruiter was a strong believer in what toughened men up and may have deliberately assigned Bill to the infantry. More likely it was the other young men calling him a coward and treating him like dirt. When they were gone the girls left behind were worse. They swarmed and gossiped and dropped white feathers at his feet each day until he enrolled. They said he had abandoned his friends and betrayed his own by remaining at home. They shamed him. It is a small village my friend, and blind eyes are turned to the crimes we condone. Things can be said that can be chosen not to be heard."
            "Once he was in the front," Lupine continued, "he was like many other poor scared boys I have seen. His life became one of mud and rain, trenches and rats, huddled in dugouts and marching on duck boards. When he was ordered to advance he would sprint between the sparse cover of No-Mans Land, pushing himself flat into craters and scurrying through barbed wire, the air thick with mud and shrapnel as shells exploded, the taste of death lingering long after each battle. He would point his gun in the vague direction of the enemy and close his eyes as he pulled the trigger, preying not to hit another soul. Not allowing himself to look after each shot until he moved his aim, in case another young man flailing and clawing at a bullet wound. He was trapped in the war, as afraid of the Military Police as he was the enemy. To become a deserter was a guarantee of the firing squad. While he fought he had hope."
"But war changed him?" Wendy pressed.
"War unlocked some long hidden door in his mind and let madness run riot through his mind. As he was pressed flat in a crater being pounded by sheets of rain he says he found a knife in the mud. He pulled it free and washed the mud from the blade. It fascinated him. He tucked it in his belt and defended it jealously from the other lads who tried to fight him for it. One guy even wrestled him to the ground and tried to take it from him. Bill broke his jaw and his nose defending himself."
_________
_________
            Lupine dug in the drawer of his desk for the blade. It was short and ruthless, with a thin double edged blade and a long handle of ivory engraved with wolves. He handed it to Wendy. "As soon as he had the knife in his possession he seemed to steel himself against the war. He drummed his fingers impatiently between fights and would claim to see big black dogs watching him from No-Mans land, pacing between the trenches. Maybe there were some strays, as he was not the only one to see them, but he saw them most often. Though I wonder how dogs would survive with the Mustard Gas and the shells?" He chuckled. "The madness came strongest when the battle lines moved and his trench was raided by the Germans. He fought the close combat with a ferocious tenacity he had never shown in a fire fight, clubbing the enemy down with the butt of his rifle and running them through with his bayonet. He used the knife as a trench weapon, punching it at the enemy in a frenzy. He would scream obscenities, ordering the enemy back lest the Dogs mark him as his next target. He would dance through battles getting no wounds, no scratches, no harm at all. But he would be soaked in blood and gore. The mornings after battles he would have a fresh cut across his chest or arm. Many at a time, one for each life he stole away."
"Marking kills?" Wendy deduced.
"Possibly, but at the time it was thought he was trying to wound himself to gain a respite. Like the men who poked their feet above the sandbags to be shot. But there was something wrong. He was trying to hide the wounds, binding them himself when he thought nobody would see, and making excuses about barbed wire nicking him."
"Why was he sent here?" Wendy asked, after sucking in breath.
"His brothers in arms would no longer fight with him. He had shown another talent. He would sit in silence, then out of the blue would tell one of his friends how they were due to die that day. A nasty habit he retains. When members of staff approach him he will turn to them here and say he is sorry about their son or brother or uncle. And soon enough telegrams arrive. He scares people. They turned against him and tried to cast him out. The officer broke it up and he was dragged to hospital, and from there to here."
"So he was sent here for being too good at his job?" Wendy had not meant to voice the opinion, but it slipped out when she was not looking.
"He became dangerous. Difficult to control. When his anger flared he could not control it. He would struggle with himself to contain his anger. It was only here, far from the war under lock and key he seemed to find serenity."
"So why does he run?" Wendy pondered. "Is he running too or from the war?"
"That," Lupine grinned, "is the question you will help me answer."
"Will I?" She asked, turning from him before she left. "Nothing you have said convinced me that he should be sent back. It sounds he is as dangerous to our boys as he is the enemy."
"Then," Lupine intoned fiercely, "it is a good job others have already made that decision."
"It is unthinkable." She said.
"It is war." Lupine answered, toasting the air. "Welcome to the future Mister Wells warned us about."
_________
_________
*
            Wendy walked from the ward as quickly as she could, almost running into the fresh evening air, fury of the most righteous kind pumping her blood hot and rich in adrenaline. Her thoughts were racing in circles and her heckles were raised. The road back to the village was long and steep, there were better ways to travel than by foot, but she was determined that she needed to walk through her anger and let her professional manner regain control. There had always been niggling doubts in her mind, frustration and resentment born from the futility of her work. There were always nights where she lay awake, staring at the mildew on her ceiling worrying that she was giving her boys false hope and sending them back to the war to come home in a coffin or so broken they could never be put back together again. But in those lonely hours she had always told herself that she was doing the right thing, the kind thing. The dutiful work.
            But was this right? Would she be helping Bill at all? Or would she be encouraging his madness instead of tempering his fury. The boy who had stared at her was not scared of the war. He was terrified of himself, and horrified by what he had done. What he would do. Would he suffer from the horrors of war, or revel in them?
_________
_________
            She stopped suddenly and listened. There was a low crunch of a footfall on gravel. She turned and looked back up the lane. The sun was low, and the evening lingered on the fringes of night. The shadows of the trees and hedges were long and low. A figure stood maybe a hundred yards behind her. It was stooped awkwardly in the night and shaking.
"Bill?" Wendy whispered.
"Keep back." The boy stammered. "Please."
"How did you get out your cell?" She asked in the tone her mother always used when she had been small and had swiped tarts from the cooling tray.
"Just locks." He said. "You have to keep away." He pleaded. "The Dogs."
"Yes." She said. "They want you to go back and fight."
"No. Not just that." He dropped to his knees, and began to look closely at the muddy ditches either side of the road, as though fascinated by the flora of the hedges. "You have to run, now, run away and never come back."
"I can't do that Bill." She said soothingly. "I have to help you."
"The Dogs want me to-" He didn't finish the sentence, he grasped his head and wailed in pain.
"They want you to kill. I see." She had not meant to take a step back, or to let her voice waiver. Small sounds from the hedge caught her attention. She followed the direction of Bills stare. Three huge black dogs, riddled with lice and mange, their skin like leather and their eyes like smouldering coals padded into the road behind her. They gave low, hungry growls that were far from natural.
"I tried to tell you." Bill sobbed. "I said they wanted me to kill you. See?" He reached into his pocket for a crude blade made from a shard of glass wrapped in a strip torn from his bed sheet. He proffered the knife threateningly. "Run!" He begged.
            Wendy ran. She screamed loudly and charged away from him, her feet pounding the floor with an energy that can only come from blind fear. The dogs howled loudly as they gave chase.
© Tom Hodden 2010
_________
_________
February 4, 2011
Wing Walker, By Ross Warren
Wing Walker
By
Ross Warren
The two officers stand looking out over the airfield as the car approaches the collection of buildings that make up RAF Tangmere. Several Spitfires are littered around the hanger, attended by various ground crew. The pilots of 92 Squadron congregate just outside the mess hall, sprawling in deck chairs or lazing on the grass in a large patch of sunshine. The sky is a perfect, cloudless blue and but for the fact there is a war going on could be described as glorious. Jock, the squadron dog, scampers about the airfield after a scuffed, hairless tennis ball one or other of the pilots pelts off into the distance.
            'Is this him?' The taller one with the flight lieutenant stripes asks, raising his hand to shield his eyes from the penetrating glare of the sun.
            'I guess so, Tim,' the older man says turning to head back in. 'I'll leave you to make the introductions, best not overwhelm the poor chap on his first day.'
As the squadron leader walks away the car comes to a halt in a puff of dust. A tall, rangy figure emerges; squinting against the July sun and covering his bright red hair with his uniform hat. The man takes a moment to appraise his surroundings and then shakes the outstretched hand Tim Logan is offering him.
**
Flying officer Jack 'Scarlet' Wilkes had what the RAF psychiatrists insisted on referring to as his 'episode' shortly after partaking in the Battle of Britain. The day was an overcast, but warm, Tuesday in early November and he was breaking in a new Spitfire having previously flown the slower Hurricane.
It begins to rain, and glimpsing a flash of lightning off to the east he takes the decision to cut short the run and return to base, turning for home a second burst of lightning explodes close enough to momentarily blur his vision like a photographic negative. As the foggy grey clears from his eyes he looks out to his left and sees a black clump about the size and shape of a doctor's bag on the wing. As Jack's sight focuses back to its usual sharpness the shape begins to shift and expand, unfurling wing like appendages. A gnarled, three fingered claw extends out of the sleek, shiny, black mass of the creature's body. The claw slams into the wing, gouging a trio of deep grooves into the metal like a crude Roman numeral. Gaining a purchase the creature hauls itself closer to the cockpit. Its weight and movement begin to dip the plane to one side and Jack firms his grip on the throttle to fight the tilt. A second clawed hand reaches out and sinks into the wing as if it is made of canvas. As the black, foreboding thing again moves closer to Jack its head rises up from between the tenebrous envelope of its wings. Jack can make out two red, pin-prick eyes in a small elongated head that is otherwise as slick, smooth and ominously black as the rest of its body, it is how Jack imagines an eel would look if it grew limbs. Unable to shake the creature from his wing through a series of manoeuvres, Jack starts to panic and with it just a foot or two short of the cockpit he begins to unbuckle his harness and releases the canopy. A taloned hand grasps the edge of the opening and Jack bales out over the right wing. He remains conscious just long enough to pull the rip-cord of his parachute.
            Jack woke two days later with a broken right ankle and some mild cuts and scratches sustained from the tree he had landed in. The real problems began when he attempted to explain to his CO the circumstances around his bail-out from a brand new, much needed, aircraft. Jack's patient, but unwavering, insistence about the unidentifiable creature that attacked his plane was rationalised by both his superior and the base doctor as being a collision with a large bird. The recovery of his Spitfire was unable to lend any credence to his story, being simply too fire damaged for the ground crew to ascertain any specific damage. The lack of corroborative evidence and the sustained insistence of his superiors forced Jack to consider the possibility that he had imagined the whole episode.
            Once his ankle heals they attempt to get Jack back into operational duty. He is confident and assured going through his pre-flight routine but as soon as he starts to taxi for take-off a debilitating feeling of claustrophobia envelopes him like a strait jacket and he glimpses black shapes in his peripheral vision. Panic stricken his breath starts to hitch as if the cockpit were an airless vacuum; he brings the plane to a halt and practically tumbles from the cockpit, falling to his knees and dry heaving into the flattened grass of the airfield.
            Over the course of the next three months Jack goes through many hours of therapy with his psychiatrist and gradually gets over his fear by joining crews on various bombers, finding that all his previous panic and apprehension disappears when on these runs. When his CO asks for the fifth time if he feels up to returning to active duty he surprises both himself and his commander by replying in the affirmative.
**
'And finally this is the mess,' Tim Logan says with an encompassing wave of the hand as if he were a conductor.
'Very nice,' Jack replies.
'I'll let you settle in for the afternoon and introduce you to the chaps at dinner,' Tim says turning back to the door. 'If that's ok with you?'
'That would be great, thank you.'
            That evening the pilots and ground crew give him a warm, if slightly apprehensive, welcome. Jack gets a strong sense that they have been briefed on his circumstances. It is to be expected he supposes but it makes him realise that the spectre of his breakdown hangs over him and it will take a while to get the confidence and respect of the squadron.
**
It is a quiet time with German bombing forays sparse and intermittent. This allowed for several training runs and Jack eased back into flight duty with a position within the body of the formation, although as the new guy he would take the role of Tail End Charlie for live missions. During these sorties Jack feels comfortable at the controls of his Spitfire and suffers no pangs of claustrophobia or panic. His confidence returns, he finds himself able to enjoy the thrill of flying in the same way he had as a new recruit. Jack has no problems fitting in socially and becomes particularly firm friends with Tim Logan, being a similar age and both with fathers who had been military men.
            The following Thursday morning the squadron gets word of a German bomber formation heading for the British coast and are scrambled to intercept. Jack grabs his gear and races for his Spitfire, heart thudding in his chest so hard he seems to hear the blood pumping through his body, enthused with adrenaline. His is the last aircraft cleared for take off and by the time he rendezvous with the rest of the squadron they are already in formation and Jack takes his position at the rear. The squadron leader goes through the call-signs and a series of responses ring out over the radio. Twenty minutes later they come upon a small collection of German aircraft. To Jack the ensuing battle seems to be over almost before it has begun. Lacking the stomach for the fight and being outnumbered the Germans turn and head back for France suffering the loss of just one Messerschmitt 109 fighter. Confident they won't be returning 92 Squadron head for home. The formation is looser for the return journey and although they are travelling nowhere near top speed Jack finds himself drifting back from the main group, unable to maintain their speed. After analysing his instrument panel he turns to check first the left wing and then the right. His heart begins to race as he sees a black clump spread across the tip of his right wing. Drawing several deep breaths to calm himself he gets on his radio.
            'Eh chaps, you're leaving me behind,' he says trying to keep the panic from his voice.
            'What seems to be the problem Scarlet,' comes back the reply from Logan.
            'There's something on my wing, causing drag.'
            'That's a negative Jack, there's nothing there, must be a mechanical problem.'
            'What should I do?' Jack asks, becoming a little alarmed.
            'Try to ease her back to base. I'll keep you company.'
Logan banks his Spitfire away from the formation and comes around behind Jack. Tim quickly assesses the plane in front of him for damage. It appears to be in perfect condition with no visible obstruction as Scarlet claims. His thoughts go to the psyche report he had been shown by the CO that accompanied Jack Wilkes's transfer papers. He has to assume Jack is experiencing a relapse and needs to be handled carefully to avoid panicking him.
            'Ok old boy let's get that bird home in one piece.'
Slightly reassured by the company Jack chances another look at his wing; he is certain it is the same creature from months before. It has unfurled its great, oily black, wings and is edging towards the cockpit. Its small glistening head is cocked in a mocking gesture, tiny ruby eyes seeming to penetrate into Jack's mind. He watches as its small mouth opens to reveal a startling collection of sharp teeth, light glinting off them as if the mouth were full of scalpel blades. A piercing scream rings out and it takes Jack a moment to realise it came not from the hideous thing making its way steadily towards his cockpit, but from his own mouth.
            'Jack, are you okay? You're swaying a bit.'
            'It's on my wing, I can't shake it off!' Jack shouts into his radio, further rocking the stick of his Spitfire.
            'Take it easy, there is nothing on your plane, just follow me and we'll get you safely on to the ground.'
            'Ok but hurry, it's nearly got to my cockpit.'
The other Spitfire appears in front of Jack and he can make out the airfield off in the distance. There is a sharp, distinct splintering as the first of the creature's talons penetrates the Perspex of the canopy. A wing reaches over the top of the cockpit and a second talon punches through the other side. The bulk of its body spreads out on the canopy and Jack is plunged into near darkness, his radio crackles into life making his heartbeat spike even higher.
            'Nearly there chap, you go first and I'll talk you down.'
            'I can't see anything, its covering my cockpit,' Jack shrieks, sweat now pouring down his face.
            'It's ok, you're having some kind of seizure, try to concentrate on my instructions.'
Jack closes his eyes and tries to focus on the sound of Logan's voice. All the while, as he lines his plane up for landing, he can hear a series of splintering and cracking noises and feel shards of the triple layer bullet-proof glass rain down onto his face. As he comes down to the airfield for touchdown he opens his eyes and is met by the face of the creature, its stinking, rancid meat breath filling the air as it squirms its head into his cockpit and sinks its razor-like teeth into his face. Mercifully he blacks out, slumping over the controls, bringing the Spitfire to a skidding halt, the undercarriage collapsing under the strain.
            The medical rescue team are already at the airfield and set about extricating Jack from the wreckage whilst the fire crew douse the plane as a precaution. The junior of the two medics takes one look at the lacerated mess that used to be a man's face and promptly vomits down the front of his coveralls. His colleague eases Jack from the Spitfire with the help of Tim Logan, who is puffing noticeably after sprinting from his own plane. They put him straight into an ambulance which races off in the direction of the infirmary leaving the two blood stained men in its wake.
            'What the hell happened to his face Doc?' Tim asks, making a futile attempt to wipe the blood from his hands onto his flight suit.
            'My guess is that his harness was un-secured and his face impacted with the canopy,' the senior medic says, taking a crumpled pack of cigarettes from his pocket and offering one to Logan. 'The glass has a hole smashed into it; god knows how hard he had to hit it to do that. The surgeon will have a hell of a job getting all the shards of glass out of his face.'
As the two men walk to the barracks, Tim pauses, believing for a moment he has seen something on the roof of the ambulance as it heads into the distance. Taking a more studied look he determines there is nothing there and jogs to catch up with the medic.
© Ross Warren 2010
April, 2011
_________
Editor's Note:
I make it a point not to make editor's notes anymore. They just take up too much time.
I don't have any choice with this story. I have to say something. This story is different. It's just too important to publish without comment. Brendan Walsh is an actual veteran of both the 82nd Airborne Division, and the Crisis in Kosovo. He writes from his heart. 
This story isn't traditional horror, it's worse. Compared to war, vampires and werewolves are a day in the park.
The 82nd Airborne are elite soldiers that have been on the front line of every conflict since their inception. Too often we neglect giving them the credit they so richly deserve. They have earned our respect many times over, in every corner of the globe. This story shows so very well the human face of these men and women who go in harm's way in service of their country.
Lately we've heard stories of inadequate medical care for our veterans. We've heard about enormous, unacceptable, suicide rates. We've heard about financial hardship. These aren't things to brush over. These are issues that should have every American burning with shame and a desire to set things right.
Let me say what an honor it is to publish this powerful and important true story. I hope you are as impressed and moved as I was. Take a eyewitness view to the horrors of war. These are people just like you.
Will Jacques, 2011
_________
Here are members of the 82nd Airborn, along with British soldiers, on patrol in Kosovo.
The Princess Of Kosovo, By Brendan Walsh
Kamenica, Kosovo in the summer of 1999 looked like any other Eastern European town from a distance: hundreds of crowded red-roofed homes idyllically surrounded by rolling green hills. A model display of serenity. Within the town, however, the obvious signs of recent tragedies quickly overwhelm the senses with disgust and pity: the smell of torched homes mixed with decaying animal carcasses; the sound of children kicking a soccer ball through glass, rubble and bullet casings; the sight of storefronts, concrete walls, and burnt-out vehicles spray-painted with Cyrillic slogans—all peppered with bullet holes. The excruciating atmosphere would've forced any reasonable person to quickly high-tail it back to the Macedonian border without looking back.
Most ethnic-Albanian owned structures in town received what the Serbian Army dubbed the "Sarajevo Shake"—a tank round directly blasted through the front door. Others were destroyed by masked Serbian neighbors living across the river, usually by resorting to the old-fashioned "torch-and-run" technique. Decaying animal carcasses had been stuffed down water wells, a ancient way of poisoning water supplies. Like most other towns and villages in Kosovo, Kamenica had just endured a vulgar war that had been waged on the population—a fanatical attempt to rid the Albanians from the Serbian province.
The population on the Albanian side of Kamenica was mostly made up of women and children. The majority of the men had either been executed during midnight home invasions or killed fighting the Serbs in the mountains. Some men—if they were fortunate—escaped andwere now working low wage jobs in other European countries. Boys, most of them younger than ten, stood around by the main road begging pedestrians for food in hopes of bringing a decent meal back to their mothers and younger siblings. It was a donkey-kick into adulthood and responsibility. Brutish-looking teens, male and female, prowled the streets and alleys in small gangs with contemptuous expressions; they were frequently seen bullying outsiders and returning refugees into buying black-market cigarettes and Macedonian beer. Even though the Serbian Army had returned to Serbia, and the paramilitary had taken off their masks and blended back into the population, the ramifications of post-war Kosovo was just beginning.
My platoon had taken over the town's municipal building that was located on the main street in Kamenica Center. Conveniently, it was within eyesight of the Kamenica Bridge, the "clashing point" between the Albanian and Serb populations; tensions in town could easily be predicted by watching this man-made ethnic divide. Unlike most other buildings in Kamenica, the municipal building had been untouched by the war. Only a month prior to our arrival, it had been occupied by the Serbian mayor and his subordinates. Images of the defiant-looking Serbian president, Slobodan Milosevic, were still displayed in all of the offices. For my platoon, it was a pleasant upgrade from the rat-infested warehouse where we had just spent the last few weeks.
Our peacekeeping mission in Kamenica was simple but relentless; it turned out to be a vicious cycle that left us with little time for us rest. Long andapprehensive around-the-clock patrols, broken up by hours of guard duty, extracted all of our energy. Firefights between the two ethnic factions were a nightly certainty; deadly clashes that we had little power in preventing or stopping. The squad out on patrol would usually burst into the middle of the chaos like teachers responding to a playground braw, hoping to either chase away the combatants or arrest them. Most times, thankfully, the fighting would instantly cease when we were spotted, but occasionally the guns would turn on us.
Assassinations of politicians, war criminals, andzealous activists were also common. In the dawn hours we would sometimes ride around in a cargo humvee picking up bodies. A gruesome task, to say the least. Sergeant Armargo, known for his black humor in inconceivable moments, would sit up front and repeatedly shout the infamous line from Monty Python and the Holy Grail, "Bring out your dead!"
It was the humor that uplifted morale. One day, I remember, someone found a box of black Sharpie markers and thought that it would be a good idea to have a contest with the Milosevic pictures. Whoever could alter his photo the best would be awarded a week off from guard duty. The markers were distributed and everyone got to work. Images of the war criminal desecrated with absurd facial hair, demonic horns, and genitalia were proudly displayed in the main meeting room to await judgment day. The person selected to judge the contest was the local Albanian barber who used to come in once a week to buzz our hair. The platoon medic, Doc Rise, enthusiastically gloated for days that his "Milosevic Oompa Loompa" would, hands-down, be the winner. To back up this bold claim, he began taking people up on hefty bets. He even tried to bribing the barber. Finally the day came. The barber slowly walked back-and-forth studying each illustrated exhibit. He stopped at "The Sucker" portrait—a stern looking Milosevic creatively transformed into Mr. T—and broke out in a hysterical laughter. He declare it the winner and started doing his best "I pity the fool" impersonation in broken English. While everyone patted the grinning winner on the back, Doc Rise snatched up his picture, tucked it under his arm, and sourly stormed out of the room.
One moonlit evening outside of our quarters, I sat in a sandbagged guard post with Gus Canyon, an upbeat rodeo clown-turned-paratrooper from Kansas. Both of us kept an alert eye on the hustle and bustle of Kamenica's main street—especially the bridge. It was getting dark, and we were preparing ourselves for the certainty of a firefight. Drunks passed by sputtering slurred Albanian phrases, offering us a swig from their bottles or a drag from their cigarettes. Mothers wearing short, scissor-cut skirts, who felt that selling themselves sexually was their only hope, attempted to put on a sophisticated strut as they passed by our post. Across the street, the usual group of children stood around harmlessly watching and mimicking us. Aside from the occasional attempts to sell us black market items, the kids left us alone. Sympathetically, we would often give them food. They would show their thanks with polite waves or nods. We always kept the little rascals back at a good distance. Nobody wanted to see the kids get hurt or killed if someone decided to take a shot at us.
It was then that I noticed an angelic young girl with a bashful, doll-like smile looking at me. She was thin with short brown hair and was dressed in shabby, oversized clothes. Her left arm was cradled in a sling, which looked like it was made out of an old, stained T-shirt. I smiled back at her, pulled out a bag of M&M's from my pocket, and walked across the street. She shyly accepted the gift with a little giggle and thanked me in Albanian. For the rest of the evening, she stood across the street admirably watching us. I thought nothing of it.
The days dragged on, and every day when we assumed our guard post, the cheerful little girl would be there waving and smiling at us. I would always have something for her, usually a candy bar or a small toy. I began to get a little curious about the girl and grew more concerned over the condition of her arm. One day I fetched Doc Rise and our Albanian translator, Zef. The three of us led her into the municipal building hoping Doc Rise could do something for her arm. She spoke to Zef for several minutes with little emotion, but I could tell by the look in his eye that it was a depressing conversation.
I knew everyone in town had a story, but this innocent little girl's nauseating encounter with a local paramilitary death squad mercilessly tore through my heart like a dull jigsaw; little by little, each piercing detail slowly ripped out any little fortitude I had managed to retain in Kamenica. It was a story that had carried with me for a long time; a story that forced me into a low-grade depression for the remainder of my time in Kosovo. I couldn't understand how someone so angelic and harmless could be tormented the way she had been.
Zef told me that the little girl, Majlinda, ran into her parents' bedroom to tell them that she heard people downstairs. As her father tried to calm her down by telling her the noise was only a passing thunderstorm, three masked men barged into the room and shot him in the face. Covered with blood, she leaped onto her mother. One of the men picked Majlinda up and threw her against the wall, breaking her arm. Her mother was raped for twenty minutes while Majlinda was held down, screaming and kicking. When the men were finished, Majlinda ran over and embraced her mother. As the laughing men began to walk out of the room, one snuck back in and violently slashed Majlinda's mother's throat.
The next day, like clockwork, Majlinda was standing by our guard post smiling away at us with a fresh new sling, courtesy of Doc Rise. I noticed that she was holding a book, and I motioned that I would like to look at it. It was an Albanian written fairytale. She pointed to the cover that portrayed a young princess. She smiled for a few seconds and then pointed to herself. She wanted to be a princess. I handed the book back to her, and she ran along with a group of other young children.
As dusk approached that evening, andthe fading sun began to disappear behind the green farming hills, sudden gunfire erupted down the road past the bridge. My squad was immediately ordered towards the ongoing battle. Serving as the patrol's lead man, I walked at a brisk pace toward the sporadic gunfire. I panicked when I looked to my right and saw Majlinda. I motioned to her to go back, but she continued on with the squad. I began to shout at her, but she just kept smiling at me. I called Zef up to the front.
"Zef, tell this girl to beat it, will ya!" I shouted at him in my thick Boston accent. Without hesitation, Zef shouted at her. With a hurtful look in her small face, she began to walk back towards Kamenica Center. There was a possibility that we were walking straight into an ambush, and I wasn't going to risk the chance of her getting shot.
The shooting had stopped minutes before we had arrived on the scene. In the middle of a field was the body of a man in his twenties. He'd been shot in the mouth, which made for a gruesome sight. His jaw was lodged in the back of his skull and a good amount of blood and mucus had been splattered on his white Adidas running suit. His face looked like a prop from of a horror movie. I thought of Majlinda and the final memories she must have had of her parents.
The next morning, our squad was tasked out to patrol the market. This was always a potential danger; it was the only time the two ethnic groups came together in conformity. Shootings, stabbings, and grenade attacks occurred frequently in Kosovo's markets. In one booth, a sparkling blue princess dress caught my attention; I thought it would make a perfect gift for Majlinda. Maybe she could forgive me for snapping at her. For three American dollars, and a few side comments from my squad members, I purchased the dress. When I handed her the flashy dress, she was ecstatic. From that point on she would only be seen wearing that dress.
A week later we got the word that we were to hand Kamenica over to the Russian Army, a pro-Serbian/anti-Albanian force. The Russians had complained to NATO that they were being shunned and wanted a sector of Kosovo. Nervous to damage relations with Russia, NATO decided to sacrifice our peacekeeping efforts in Kamenica. The Albanians would once again live out their everyday lives in fear.
When Zef told Majlinda the news the night before our departure, she ran off in tears. I wasn't the only one who felt horrible; she had grown on everybody in the company. The next day after we handed our posts over to a drunken Russian platoon, I began to look up anddown the main street for her. I wanted to wish my little princess friendwell, but she was nowhere to be found. A deep feeling of disappointment came over me when the time came to board the trucks. Suddenly, I noticed Majlinda running down the street, weeping andshouting to me in Albanian. When I jumped off the truck, she threw her good arm around me and handed me a picture of herself that included her parents. Majlindawas sitting on her father's lap, both hands wrapped around her mother's neck. Looking at the picture, it was obvious that Majlinda had gotten her big smile from her mother.
As the truck rolled out of Kamenica Center, she began to run along with it. I remember her sprinting as fast as she could, almost tripping on a curb. Eventually we picked up speed; I waved and waved until the teary-eyed little girl was out of sight. Taking a deep breath and feeling a lump at the back of my throat, I put on my sunglasses to hide my tears. I looked at the photo for a minute. When I flipped it around, in perfectly handwritten English, it read: "THANK YOU FOR MY FREEDOM!"
For my remaining time in Kosovo, I often thought about Majlinda. As depressed as I felt, she gave me a meaning to my duty in Kosovo. It was as if she suddenly went from being an actual living person to becoming a symbol of the innocent population of Kosovo, especially the children who were forced to grow up in that war-torn environment.
Eight years later, working as a correction officer in Massachusetts, I met a detainee who was being held for a faulty passport who was from Kamenica. Of course, the first person who came to mindwas my little friend, Majlinda. Surprisingly, he claimed that he was good friends with her uncle. He even remembered the princess dress, along with the disappointment she felt when she outgrew it. He was just as shocked as I was. He couldn't believe that I was the soldier who had given her the dress. He told me that she was doing very well and was preparing herself for a reputable academy in Italy.
That night when I got home, I pulled out my shoebox full of Kosovo pictures andquickly flipped through them. Finally, I found the photo I was looking for. It was Majlindasmiling behinda strand of barb wire. It was taken one evening at our guard post outside of the municipal center. She was standing with some other kids who were making funny faces. She had the same big smile that I remembered. Over the years, I would look at the picture and quickly put it back. It was too hard to take: the smile, the sling, the innocence. But this time I stared at it for a for a long time andreminisced: the long evenings when she would pleasantly stand across the street smiling and waving, her hopeful expression when she pointed to the princess on the book, and the exited smile she gave me when I gave her the dress. For the first time ever, I smiled back at the picture.
This child is one of many hurt during the Kosovo Crisis.
May 25, 2011
Former mental hospital at Ohio University
_________
Nothing, By Tara Fox Hall
            Ann peered out her window, squinting into the darkness. There it was again, that shadow by the forest edge.
            At dusk, she'd mistaken it for a hesitant deer, one of the many who combed the field gleaning the last of the corn from the harvested rows. Yet the dark figure never moved out onto the bright moonlit field.
            She'd seen it there twice now. Earlier, she'd dismissed it, perceiving it to be just the shadow of a bent tree. Yet a few moments later, the black shade had been gone, leaving all the other shadows of the field unchanged.
            Now the shadow was back, the same few deer contentedly grazing beyond it. More alarming, the figure was closer, as if it were working its way towards the house…
            "Ann, what are you looking at? It's time for bed."
            Ann shivered, then closed the drapes. "Nothing, Paul. I'm coming."
***
            "—time's up, people. Turn in your papers."
            Ann's remaining students rose up, most of them texting as they inserted earphones in their ears, eager to indulge as they handed their papers in.
            There goes the next generation, Ann thought, sliding the midterms into her leather bag. How much are they going to remember when they come back from break? How many would return at all? Some were sure to drop after the midterm grades were posted…
            "Professor Dreyla?"
            Ann looked up. A bright bubbly blonde-haired woman faced her, clutching her test excitedly. She managed a smile for her brightest student as she took the proffered paper. "Ms. Bell."
            "Barb, please. I loved your last lecture."
            "I hope you applied it," Ann replied with a smile.
            Barb nodded emphatically. "All that stuff about life and death being just steps on our journey of ascension into higher consciousness—"
            A student's enthusiasm for grade-unrelated learning was rare. Ann managed a genuine smile. "Thank you. If you're really interested, I'm working on a paper where I take this a step further." Working being the operative word. It had already been close to two years…
            Barb's eyes gleamed with excitement. "Maybe I could work with you?"
            Another young mind ready to light the world on fire. Still, maybe fresh perspective would give the project new life. "Tell you what, Barb. If you score in the top ten on the midterm, I'll consider it."
            Barb beamed. "Thank you so much, Prof! You won't regret it!"
            I hope so. "Have a nice break, Barb. Bye," Ann said politely as she left the room. She walked through the lighted campus, then out towards her waiting car, ruminating on Barb's offer.
            What was there to lose? She needed someone like Barb desperately if she ever hoped to publish that paper. Her colleagues here and abroad all disagreed with the paper's premise. Some were even hostile.
            What was that? Ann blinked, then abruptly slowed. There had been a dark shadow next to her car and now it was gone.
            "Professor Dreyla," a courteous voice called. "Everything alright?"
            No, it was not. There was nothing near her car to cast a shadow, much less one that big. She had seen it there. Now the only shadow left was the one underneath her car.
            She turned in relief to greet the campus police officer. "If you wouldn't mind, Frank, could you check out my car? I thought I just saw someone by the door. I'm wondering if a student who didn't drop in time is pulling a prank."
            Frank nodded. He walked her to her car, then shone his flashlight under her car. "Nothing there. You're good to go."
            Ann forced a smile. "Thanks."
***
            Later that night, Ann was busy grading when she heard a yowling noise in the basement.
            "Damn cat," she muttered. "I told Paul not to let her down there." She drew an A on the paper, and then threw down her red pen. "You got your wish, Barb."
            Starting a new message on email, she attached her notes and the partial draft, then dashed off a note asking Barb to take a look at the materials and give her input.
            Another noise came from the basement, this one louder.
            "Damn it." She hit send, then got to her feet.
            Making her way to the basement stairs, she descended. Shadows flocked in the corners, obscuring the dimensions, making the room seem larger.
            A noise came again, deep in the blackness. She fumbled for the light switch, but couldn't find it.
            Damn it, she wasn't going back upstairs for a flashlight. She ventured into the darkness, feeling her way. With a crash, the metal stepladder fell, making her jump and curse. As she bent to pick it up, the cat ran past, its tail bushed, yowling.
            "Son of a bitch." Ann picked up the ladder, leaning it against the wall. She stood up. "Now what's got you so—?"
            Lantern yellow eyes lined with red stared into hers. Ann took a breath to scream. Her chest constricted suddenly, and the dim light became utter blackness.
***
            "So they found nothing?" Barb asked, cradling a sheaf of papers.
            "Nothing," Frank said sadly. "When her husband Paul got home, the doors were all locked from inside. Her purse, her car keys, her shoes; everything was there."
            She must have sent me her notes right before she was kidnapped, Barb thought. No, don't mention that. "Do they suspect him, her husband, I mean?" she blurted.
            Frank shook his head. "He's all broken up. Not knowing is driving him crazy. I wouldn't be surprised if he takes a leave from the university."
            Barb nodded somberly. "It's terrible—" She suddenly stopped, staring past Frank.
            "What is it?" Frank asked, turning to look.
            Barb forced a smile. "Just a shadow I thought I saw. It's nothing."
_________
Keeping An Eye On Her Cat, By Will Jacques
_________
To view former Horror Short Stories of the Week, Click on these pages:
http://ghastlydoor.com/horror-story-archive/